Link-Belt CRB
REXNORD LINK-BELT metric series cylindrical roller bearings are manufactured to ABMA boundary dimensions. These bearings require minimum space and provide maximum rated capacity. Various configurations including separable inner or outer ring combinations offer ample application flexibility.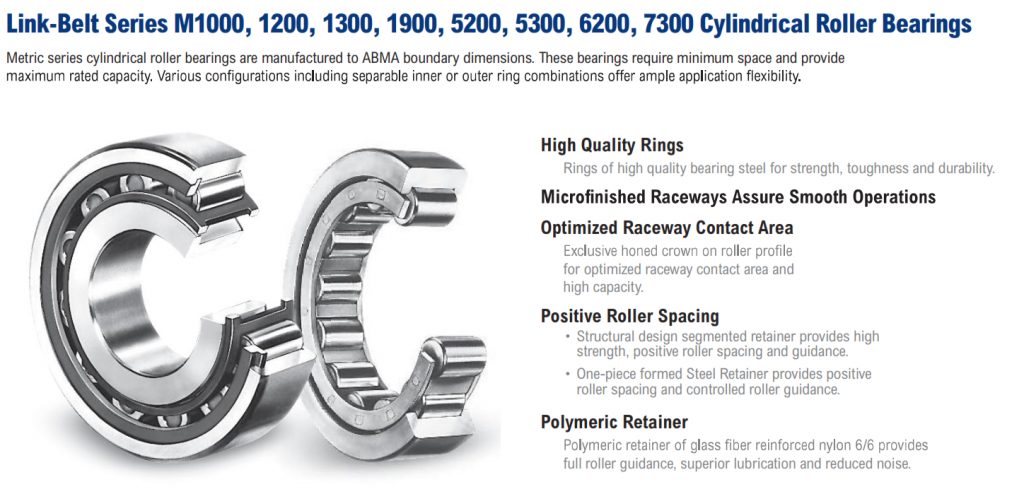 Link-Belt CRB Design Features
Rings of high quality bearing steel for strength, toughness and durability.
Micro-finished raceways assure smooth operations.
Exclusive honed crown on roller profile for optimized raceway contact area and
high capacity.
Structural design segmented retainer provides high strength, positive
roller spacing and guidance.
One-piece formed steel retainer provides positive roller spacing and controlled
roller guidance.
Polymeric retainer of glass fiber reinforced nylon 6/6 provides full roller guidance, superior lubrication and reduced noise.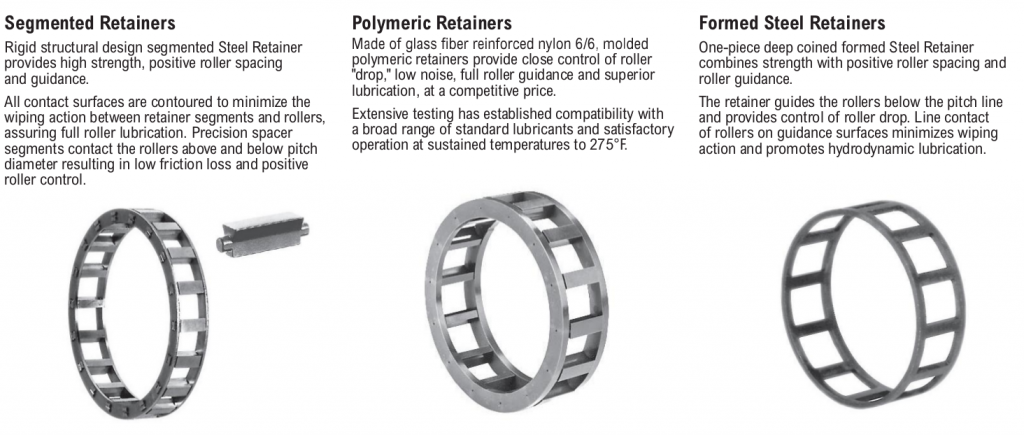 Nomenclature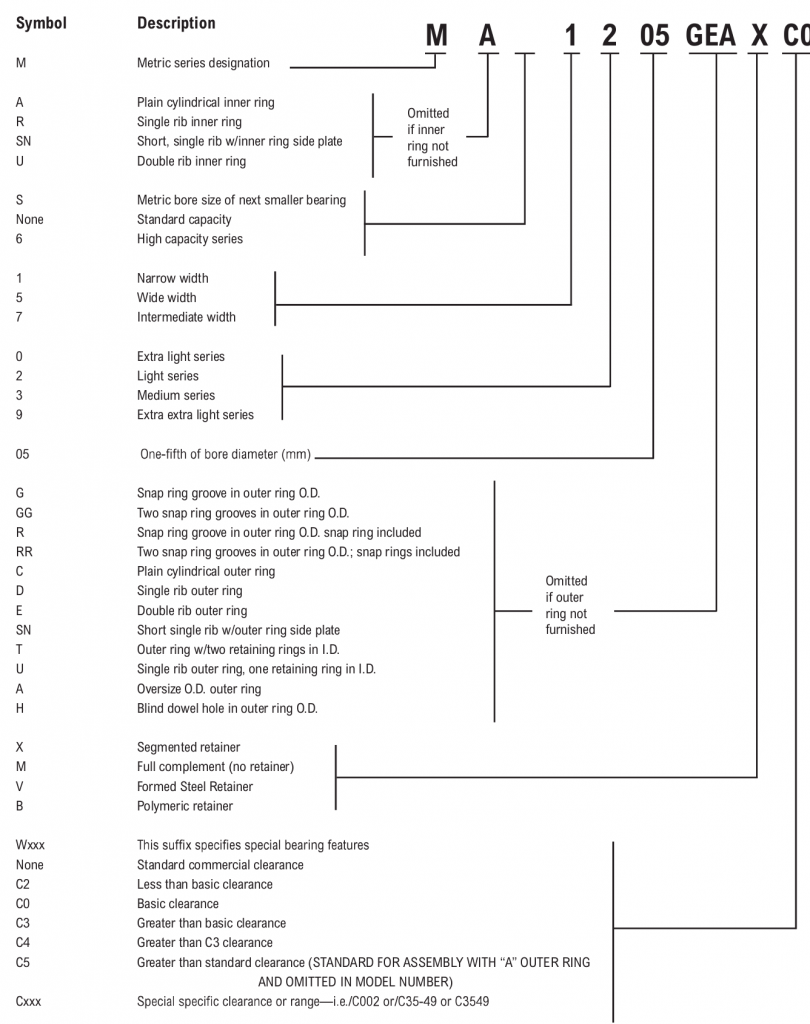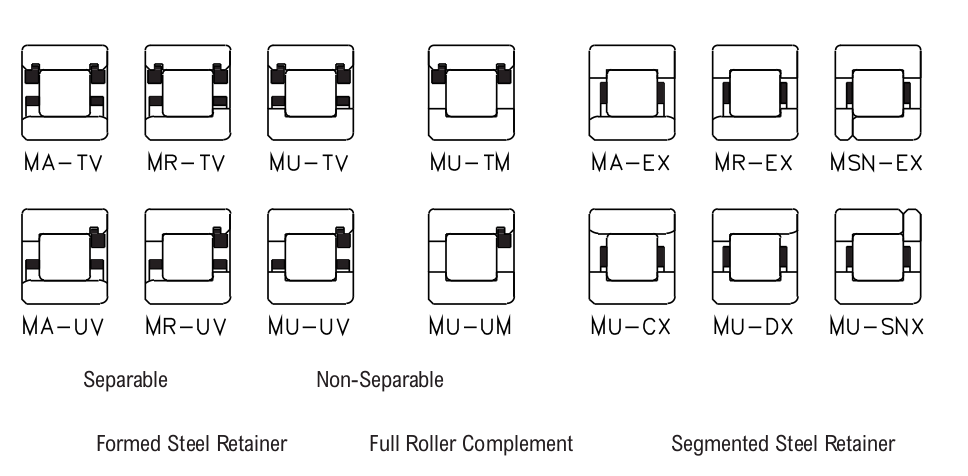 Quick-change Lookup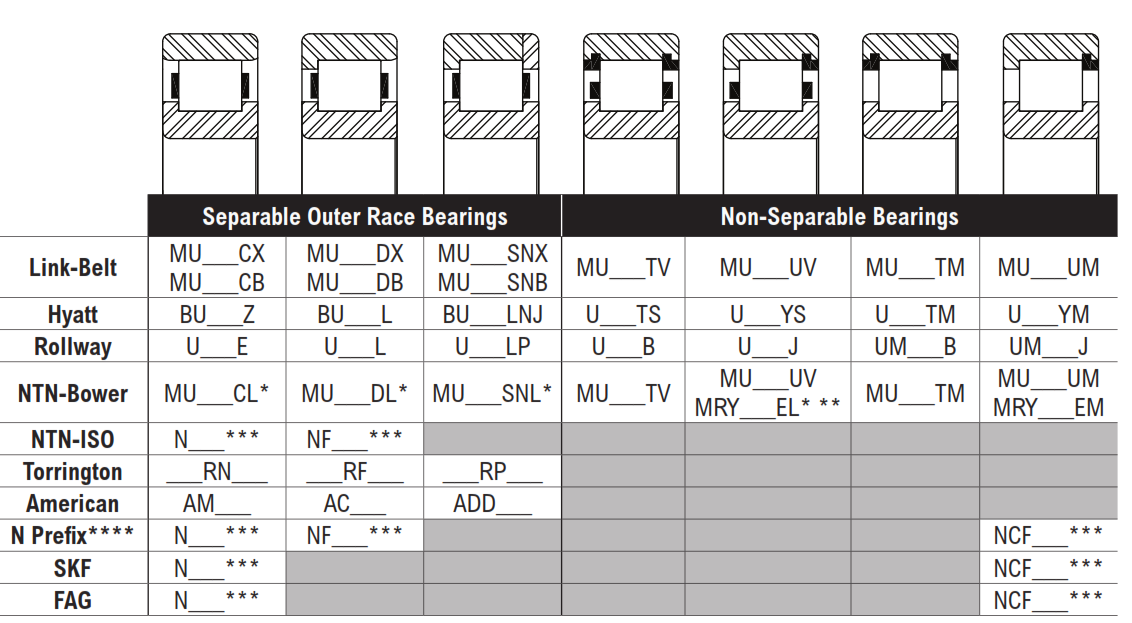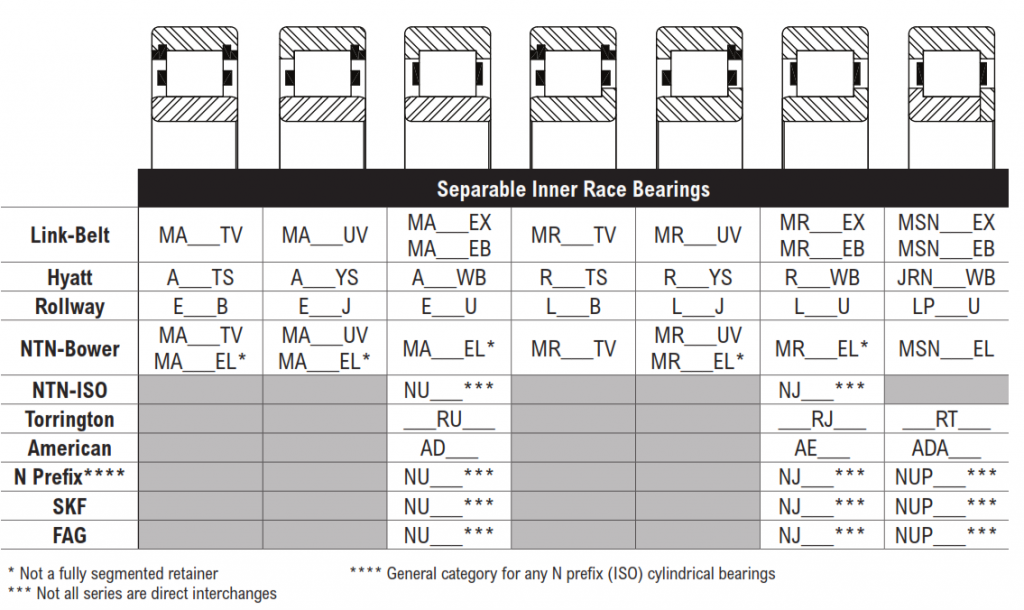 Link-Belt CRB Detailed Engineering Catalog