Wear-plates & Thermal Spray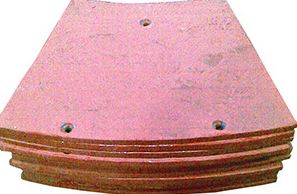 Wear Plates are manufactured on a state of the art, computer controlled, double weld head automatic machine using in-house manufactured flux cored wires. Ador Fontech's expertise, R&D and field trials help choose the right blend of alloys for different applications. This highly specialized process ensures that the deposits have maximum carbide concentration with minimum dilution.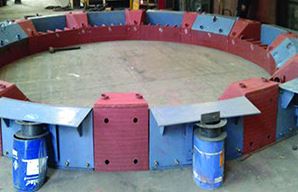 COMPOSITE WEAR PLATES
Enduraplate owes its abrasion resistance to chromium carbides / complex carbides concentration of 45% to 60% in hard overlay and its impact resistance to ductile mild-steel base.
FEATURES
Excellent wear life for most common wear problems.
Ready for installation in desired shapes and sizes.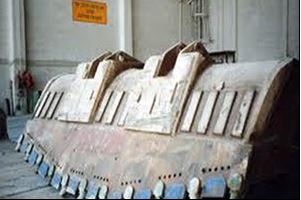 SMOOTH SURFACE WEAR PLATE
ENDURAPLATE-SS is abrasion resistant which can be used for both fine particle abrasion and impact. It's relatively lean alloy content makes it crack resistant. It has an excellent weldability despite its hard structure.
FEATURES
Smooth finish without weld beads.
Low coefficient of friction, hence no material hang up.
Uniform hardness across cross section.
Can be rolled and formed easily.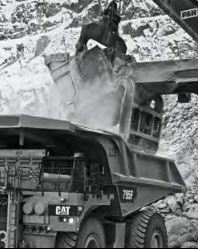 HARDOX WEAR PLATE
Abrasive applications and aggressive wear environments are simply no match for Hardox. Whatever your wear challenges, Hardox wear plate offers better wear resistance, higher payload and longer service life. The Hardox family features the original wear plate — thinner and thicker than ever at 0.7‑160 mm (0.027‑6.25″) — as well as tubes and round bars.
Hardox 400 – 400 HBW hardness
Hardox 500 – 500 HBW hardness
Hardox 550 – 550 HBW hardness
Hardox 600 – 600 HBW hardness
Hardox Extreme – 700 HBW hardness
THERMAL SPRAYED COATINGS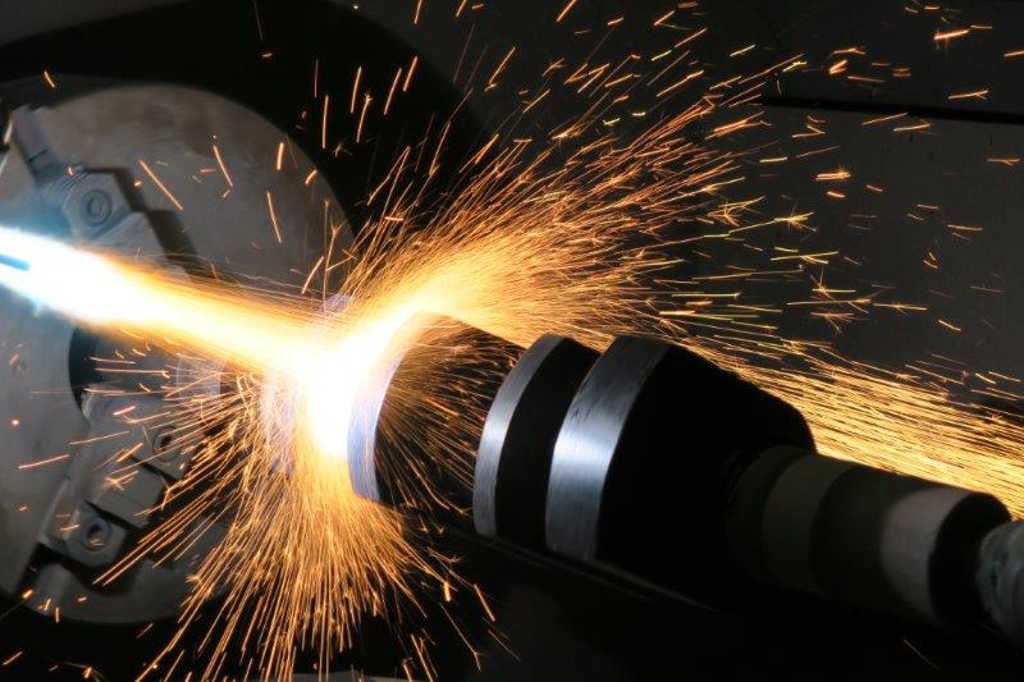 Ador Fontech, in the field of welding, surfacing and spraying solutions since last four decades, has been promoting thermal spray technology in India by way of setting up thermal spray coating shop projects, supplying equipments, consumables and providing coating support for the Indian customers. The coating material, in powder or wire form, is melted by a heat source and propelled using a stream of gases or compressed air on to the prepared surface to form a coating.
BENEFITS OF THERMAL SPRAY
Resist Wear
Retard Corrosion
Control Clearances
Master Fluid Environments
Salvage Worn Components
Conquer High Temperatures
Enhance Electrical Properties
Industrial applications
Steel Industry: Bridle roll, Deflector roll, Sink roll, ROT roll
Power Generation: Gas turbine blades, Boiler tubes, Underwater components
Petrochemical Industry: Ball valves, Gate valves, Pump sleeves, Plungers
Aerospace Industry: Mid span stiffener, TBC – combustion chamber,