Vices & Clamps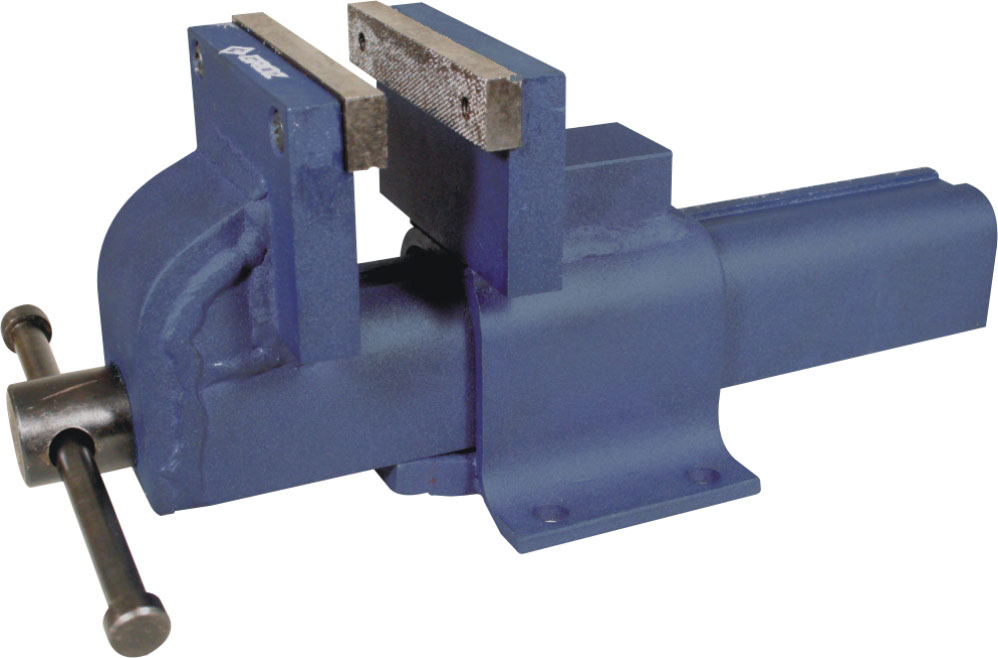 Vice  is a mechanical apparatus used to secure an object to allow work to be performed on it. Vises have two parallel jaws, one fixed and the other movable, threaded in and out by a screw and lever.
Engineer's Steel Bench Vices
Built to withstand the shocks of hammering, chipping and other tough applications
All steel construction
Fixed base vices with an integrated anvil for shaping and beating
Extra heavy-duty sliding jaw and large diameter screw
Forged tommy bar along with the steel main screw helps in effective transmission of pressure on the work piece.
Carbon Steel jaws are
hardened 50 ± 5 HRC to withstand tough use and are serrated for non-slip grip
Safety stopper provided at the end of slide prevents slide from fall during usage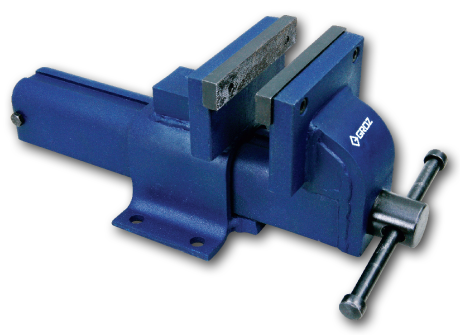 ORDERING INFORMATION

---
Mechanic's Vices / Bench Vices
Rigid & Robust Vices designed for smooth operation & Reliability
Manufactured from high quality grey iron castings very strong material with excellent shock absorbing capacity and immense strength under compression
Steel jaw are hardened 45 ± 5 HRC for increased resistance to wear
Knurling on the jaw ensures a firm grip of the work piece
Perfect alignment of main screw & nut reduces wear giving long trouble free service
High tolerance machining. Smooth one finger operation
The unbreakable SG Iron nut securely locked in the body
ensures max. thread surface contact & constant alignment
between the body & the jaws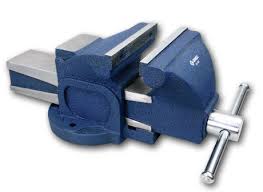 ORDERING INFORMATION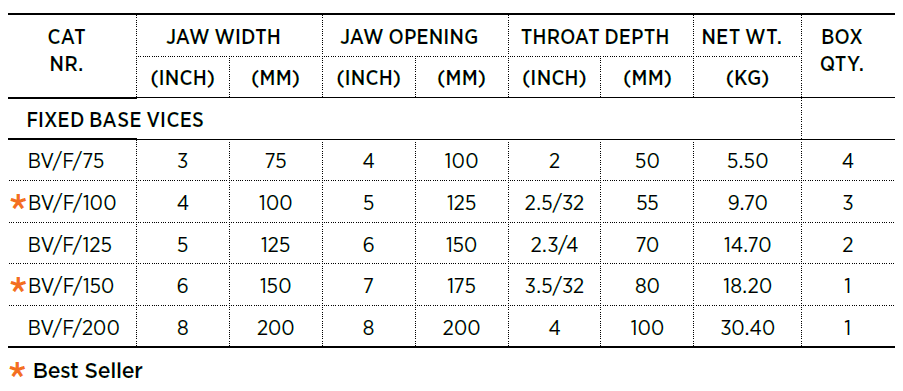 ---
Drill Press Vices Unigrip
Low profile & compact vices are suitable for use with drill stands, bench drills and drill presses in metal and wood working applications
Graded cast iron construction with precision ground base and vice bed
Fixed jaw with 3 longitudinal and 1 transversal prisms for firm gripping of round stock both horizontally and vertically
Special seat in jaws for clamping of low height work pieces
Spindle moves inside the hollow hand grip making the vice usable on any position across the table
Elongated clamping slots for rapid adjustment of the vice on the work table help save time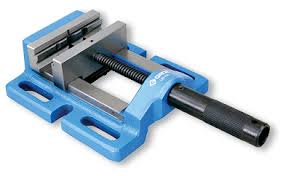 ORDERING INFORMATION

---
Drill Press Vices Precision
Manufactured from graded cast iron, these drill vices have been designed for accuracy, making them ideal for engineering workshops &
tool rooms
The base and slides are precision ground for stability and accurate operation. Horizontal & vertical V-grooves in the stationary jaw allow holding of round tools securely
The base is slotted enabling the vice to be bolted to drill press tables, assisting in quick and accurate positioning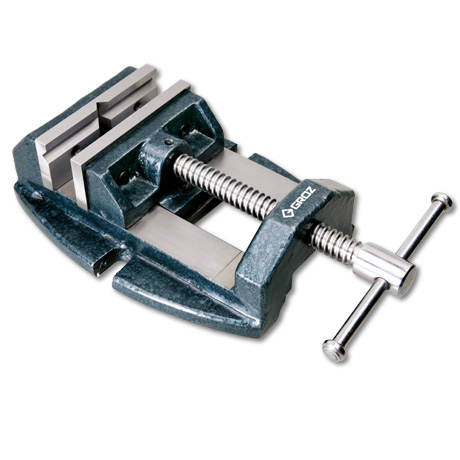 ORDERING INFORMATION

---
Hand Vices
Manufactured from high quality grey iron castings these vices are best suited for working on small jobs
Vice can either be gripped in one hand or held between the jaws of a larger vice thus allowing better access to the work piece
Jaws tightened via large wing nut
Attractive enameled finish with plated main screw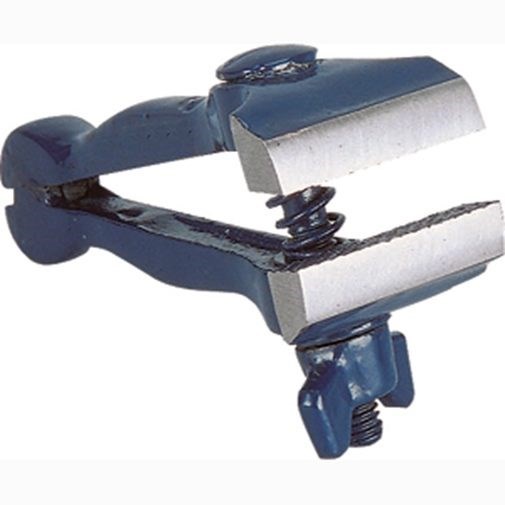 ORDERING INFORMATION

---
G Clamps General Purpose
Most superior and popular amongst various G clamps of this category
Manufactured from SG iron with a tensile strength of over 60,000 PSI these are guaranteed unbreakable under normal usage.
Handle is designed to bend before the frame is overstressed
Steel main screw has ACME threads for smooth operation
Swivelling pad adopts the correct angle and applies even pressure on the work piece
Textured powder coated finish with spindle in black oxide finish for increased resistance to corrosion
These are useful for a variety of metal and woodworking applications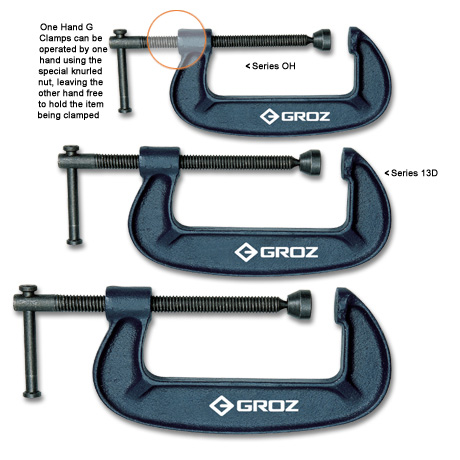 ORDERING INFORMATION