Punches
A punch is a hard metal rod with a sharp tip at one end and a blunt butt end at the other, which is usually struck by a hammer. Typically, woodworkers use a ball-peen hammer to strike a punch.
Centre Punches Round Head
Carbon steel single piece construction with round shank and round striking head.
Accurately hardened and tempered so that the point will withstand continuous use and the striking end will not splinter.
Clean and well cut knurling for non-slip and positive finger grip.
Working tip centered and ground to the correct angle (90° included angle) for increased efficiency in marking.
Rust inhibiting black oxide finish. Ideal for clearly marking metal in work layout & making indentations in a work piece before drilling to ensure correct location of drill points.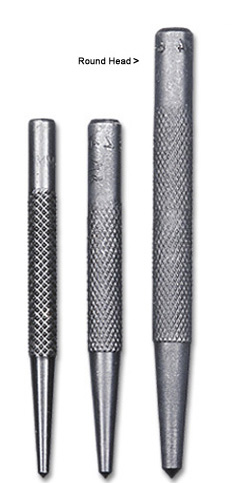 Automatic Centre Punches
Fully automatic single hand operated spring loaded punches. No Hammering – built-in mechanism delivers a punch just with the pressing of the head. Variable depth impression simply by turning the knurled head. Screwing the cap downwards produces heavy indentation; progressively lighter marking can be obtained by screwing the cap upwards. Once the knurled cap is set to the desired position, the punch will strike the same depth every time. Round shank with clean and well cut knurling for positive non-slip grip. Tips are made from hardened tool steel and can be easily removed for resharpening or replacement.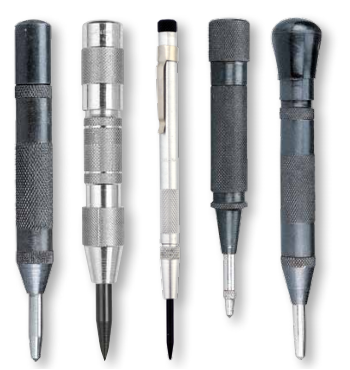 Types of Punches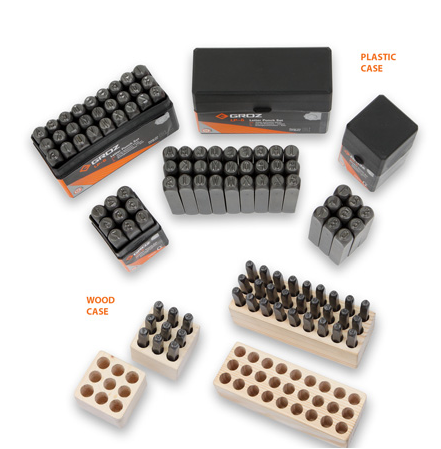 These are available in two types:
Plastic Case:
Standard Number stamps come in a plastic case with the exception of ½" (12 mm) which is packed to a metal case. Letter stamps come in a
plastic case with the exception of 3/8" ( 10 mm) & ½" (12 mm) which are packed to a metal case.
Wood Case:
Both Number & Letter Stamp Sets are also available in a traditional wood case.