Measuring Equipment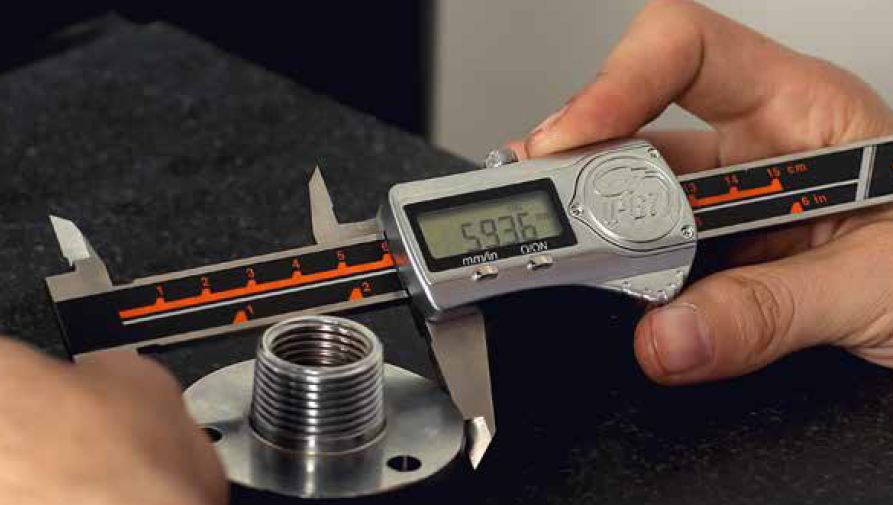 A measuring instrument is a device for measuring a physical quantity. In the physical sciences, quality assurance, and engineering, measurement is the activity of obtaining and comparing physical quantities of real world objects and events. Established standard objects and events are used as units, and the process of measurement gives a number relating the item under study and the referenced unit of measurement. Measuring instruments, and formal test methods which define the instrument's use, are the means by which these relations of numbers are obtained.
Digital Calipers
Metal Digital Calipers with dual mode measurement system – inches & mm
Rugged, stainless steel caliper body with zinc die
cast display chamber
Large high contrast LCD digital readout
Delivers accurate readings of inside, outside, depth & step measurements
Freewheeling thumb roller mechanism for smooth movement along the linear scale
Convenient to use locking screw to set calipers at any desired position.
Measurement can be zero set at any position along the scale for incremental measurements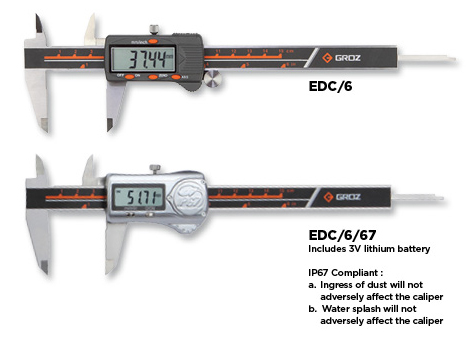 ORDERING INFORMATION

---
Vernier Calipers
Most popular caliper design manufactured to exacting tolerances
Useful for inside and outside measurements, depth & step measurements
Hardened stainless steel construction in satin chrome finish
Vernier scale etched with permanent black graduations allows precise & convenient reading
Free wheeling thumb roller mechanism for smooth movement along the linear scale
Convenient to use locking screw to set calipers at any desired position – a feature very useful in application requiring repetitive measurements
ORDERING INFORMATION

---
Ranges
---