Omega & Viva Couplings
Instructions to Page Editor Source from – \Google Drive\M Drive\Common Document Center\Technical Details\Brands\REXNORD\Products\Couplings
Basic Information
Rexnord has revolutionized the global flexible coupling.
The new Rexnord® Viva coupling is a general purpose coupling ideal for use in industrial applications such as pumps, compressors, blowers, mixers, and many other drive applications. The unique polyurethane split-in half flex element and radial bolting significantly reduces maintenance by simplifying assembly / disassembly and eliminating lubrication. The Viva easily replaces other manufacturer's couplings and is completely adjustable for both global industry standard and non-standard shaft spacing requirements. The close-coupled coupling is perfect for applications where the shaft gap between connected equipment is relatively close together. The spacer coupling is also perfect for industrial applications requiring longer shaft gaps.
Design Attributes & Advantages
Two-piece flex element design allows for simple replacement without disturbing hubs or moving and realigning connected equipment.
Tough polyurethane material is bonded to a corrosion resistant coated shoe, eliminating the need for mechanical clamping hardware.
Adhesive coated high strength carbon steel shoe resists corrosion.
Easily aligned reversible hubs accommodate multiple shaft gaps. Hubs are available in rough bore, custom bore, or bushed designs. Optional hub materials are available.
High-grade capscrews are provided with self-locking nylon thread patches. Stainless steel capscrews are also available.
Torsionally soft polyurethane element cushions shock loads, accommodates unavoidable misalignment and is compatible with most environments.
Advantages

Global design ensures on-site adjustability meeting worldwide standards for rotating equipment shaft gaps
Retrofits easily with other manufacturer's couplings for plant standardization
Element "V" notch design provides a uniform failure area for overload protection if required
Split-in-half flex element design provides troublefree replacement without moving the hubs or connected equipment
Radial bolting ensures capscrews are easily accessible in tight spaces
No lubrication required
Excellent chemical and environmental aging resistance
Specially formulated polyurethane flex element for optimal tensile strength and fatigue resistance
Torsionally soft flex element cushions shock loads and vibration extending equipment life
High misalignment capacity accommodates misalignment with low reactionary forces
No need for coupling disassembly to inspect
Interchangeable hubs allow for reduced inventory
Sizes & Selection / Nomenclature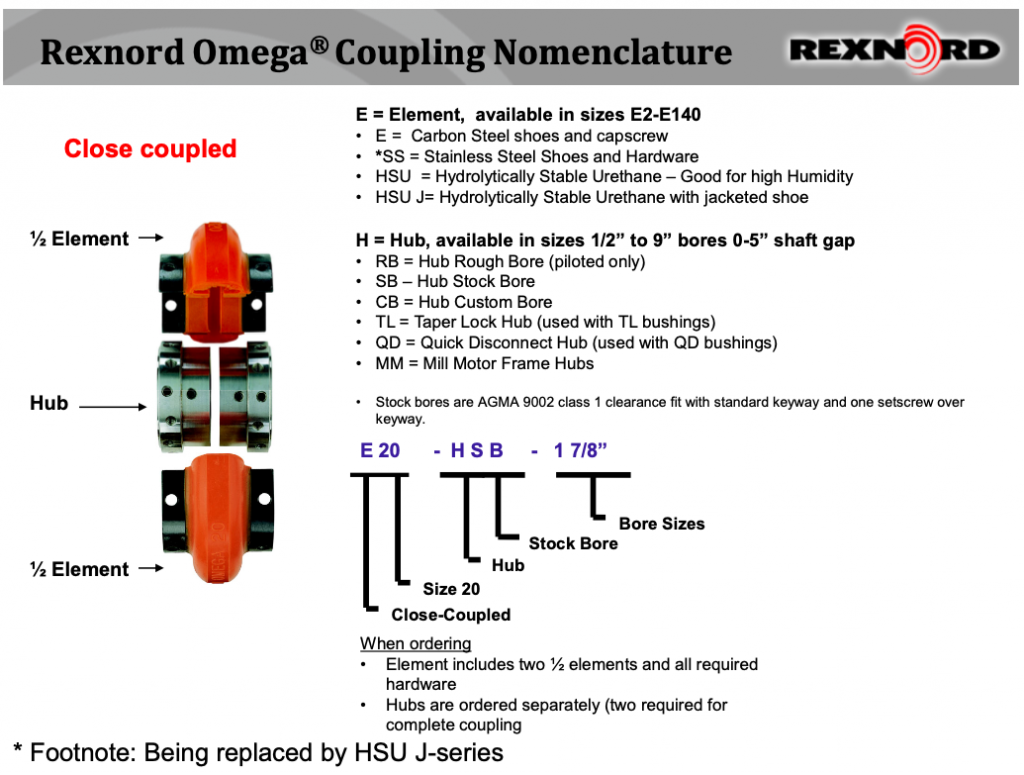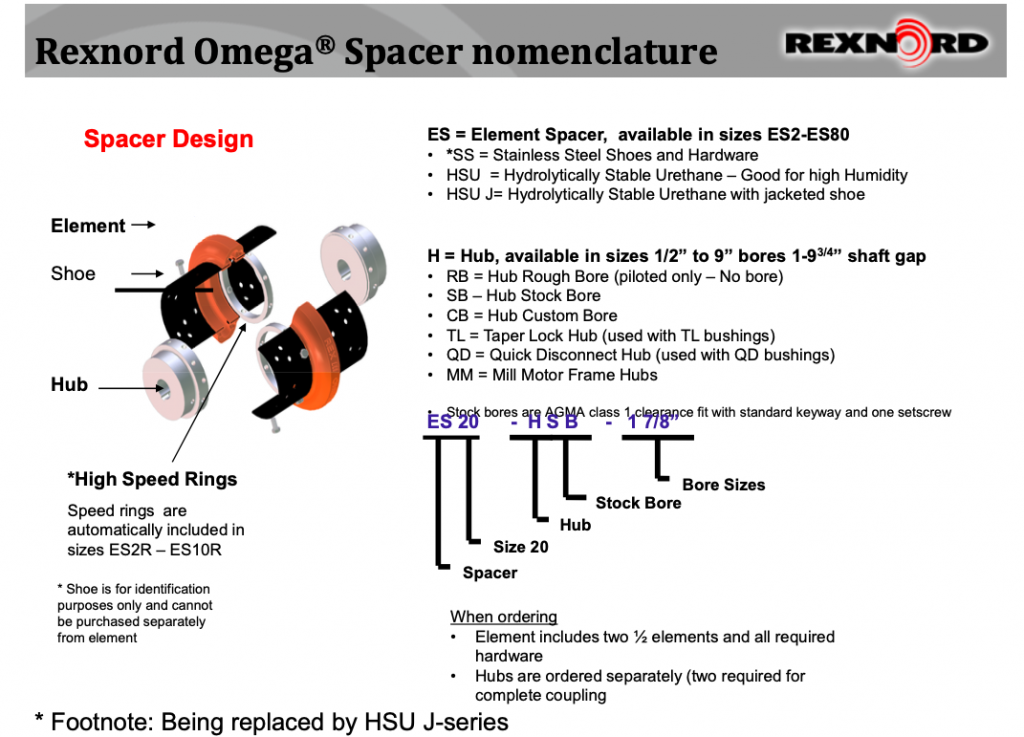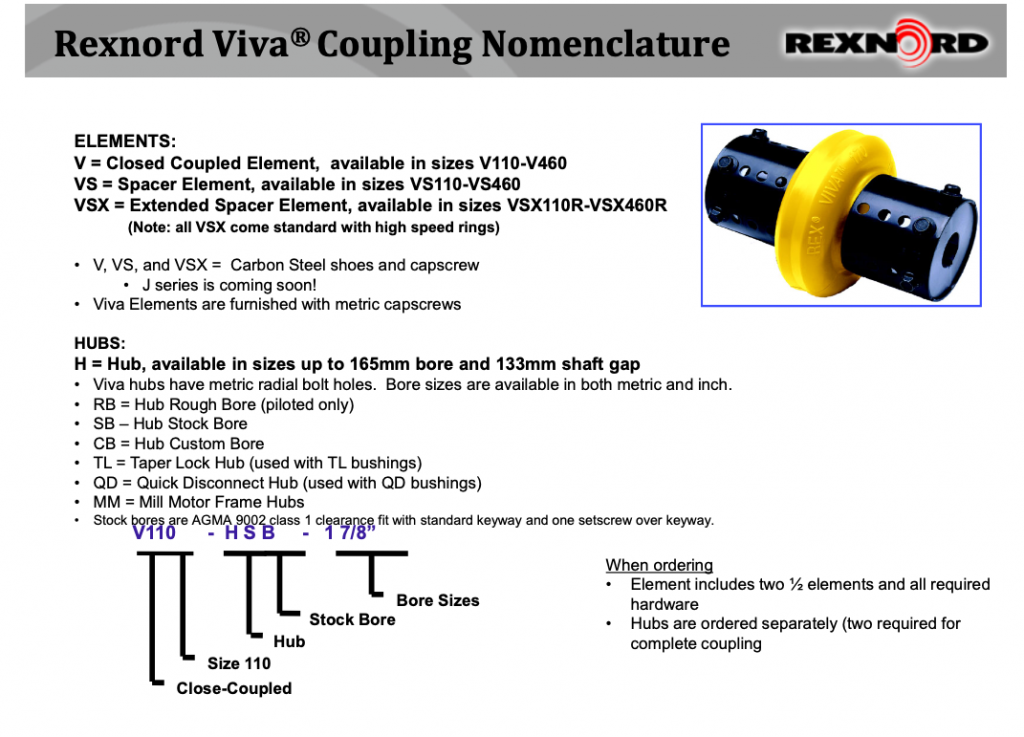 Applications & Interchange Guide
– Pumps
– Compressors
– Blowers
– Mixers
– Fans
– Agitators
– Crushers
– Hammermills
– Conveyors
– Roll Table Drives