Locking Devices – Tollok
Page marked as complete for v1.0
About
Tollok is now part of Rexnord. Tollok manufactures highly engineered shaft locking devices for the power generation and process industries, as well as general industrial applications. These products are used to secure rotating shafts, manage torque transmission, and counteract shaft bending and vibration. With more than 40 years of application experience, the company's product technology and expertise help customers manage process variability and maximize uptime.
Rexnord Tollok Locking Assemblies are a great alternative to a shaft/hub connection such as key, splined, press fit, QD bushing, or taper-lock bushings. Customers count on Rexnord Tollok Locking Assemblies to reduce maintenance costs and downtime, increase productivity, provide customized configurations, and more, no matter what the application.
Basic Information
Multiple configurations and custom designs– For your specific needs, our experienced engineers offer multiple configuration options and customized designs with dimensionally tight tolerances to optimize performance and extend service life in critical applications.
Application and design engineering technical expertise- Trusted expertise to support and guide you in solving your application challenges. Provide options to meet customer specific application requirements and provide engineering models for full integration into your designs.
Design Attributes & Advantages
Rexnord Tollok Locking Assemblies are available in 1/4- to 35-inch (6 to 900 millimeters) configurations, such as internal self-centering
and external locking hub mounts. Each configuration has unique features ideal for specific applications
Sizes & Selection / Nomenclature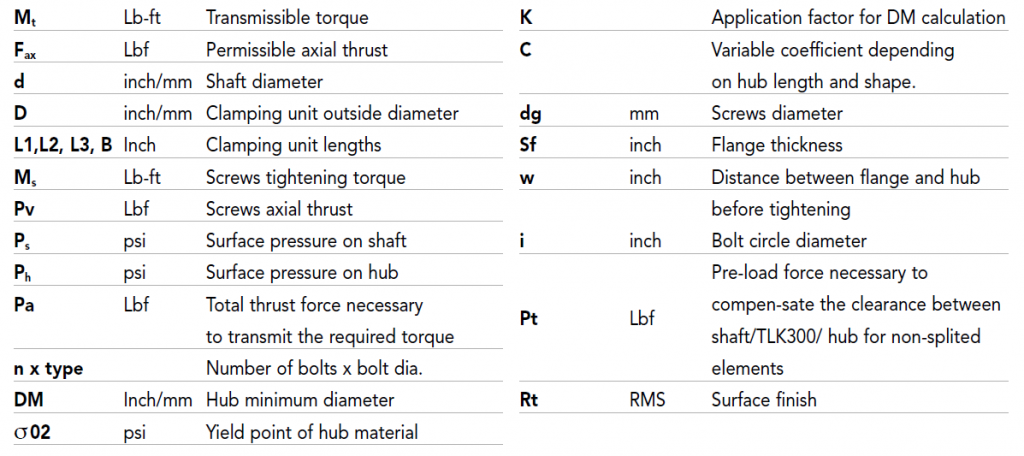 TLK132 & TLK133 internal locking device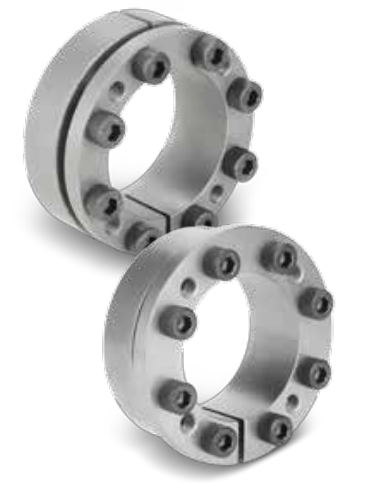 Minimal screw design utilizes larger diameter screws on smaller profiles
Improved radial capacity to support mounted component on equipment under load
Self-centering design reduces installation time and ensures alignment with connected equipment
Axial movement option allows proper device selection
3/4- to 8-inch (20 to 200 mm) internal diameter range
Popular choice for connections to equipment shafts
TLK450 & TLK452 internal locking device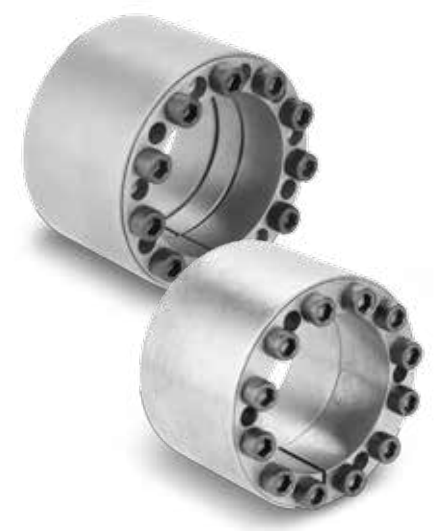 701 to 518,000 ft-lbs (950 to 702,314 Nm) torque capacity
Compact size for specific applications
Self-centering design reduces installation time and ensures alignment with connected equipment
Handle bending moments from equipment application designs
1- to 8-inch (25 to 200 millimeters) internal diameter range
Popular choice for bulk handling, conveying and industrial applications with multiple loads
TLK600 series external locking device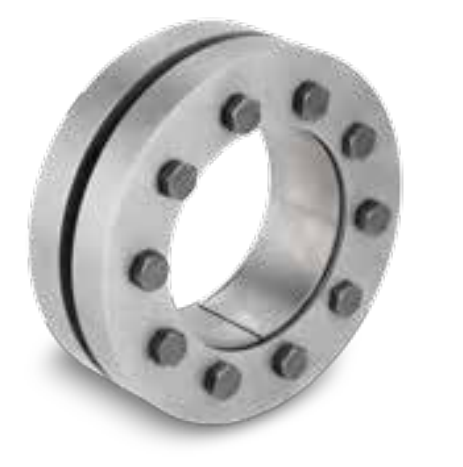 22 to 966,204 ft-lbs (30 to 1,309,997 Nm) torque capacity
Lack of shaft to hub axial movement eliminates fretting corrosion and hub failure
Low inertia reduces rotating design impact in system designs
Quick assembly and disassembly reduces installation and downtime
1/2- to 19- inch (14 to 480 millimeters) internal diameter range
Popular choice for shaft mounting reducer, hollow shaft mount, shaft couplings, and wind energy applicatio
Applications