Grid – SteelFlex Coupling by Falk
Instructions to Page Editor Source from – \Google Drive\M Drive\Common Document Center\Technical Details\Brands\REXNORD\Products\Couplings
About Coupling (Sub-brand of Rexnord)
Grid couplings are common in a variety of industries and applications because they are able to operate under extreme conditions and handle high levels of torque. There are several brands of grid couplings and they all appear to be identical. However, third party tests discussed in this paper show a wide range of results measuring the performance and durability of Falk, Dodge, and Lovejoy branded grid couplings. These results demonstrate that there can be a significant impact on the uptime and production on your system, plant or mine by the brand of grid coupling that is specified.
Design Attributes & Advantages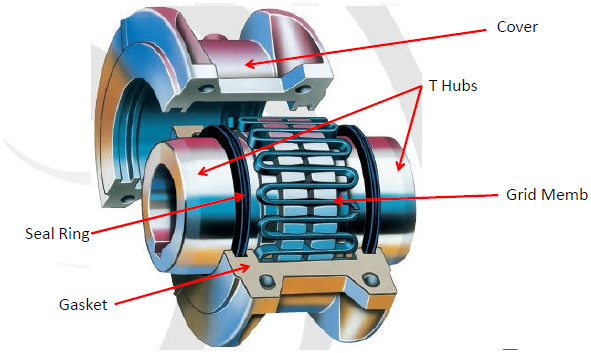 The unique "replace in place" design eliminates the need to move hubs or realign shafts, reducing element change-out time.
High Strength alloy steel taper grid member are quenched and tempered to spring hardness. The grid surface is shot peened resulting in dramatic increase of Fatigue strength and torque ratings.
Steelflex tunes the drive system. It absorbs impact energy by spreading it over an increment of time. It damps vibration and reduces peak or shock loads by as Much as 30%.
Durable Nitrile Seals are heat resistant to 275°F (135°C).
Pipe plugs with Steel Material Zinc Plated Finish to ensure an adequate grease reservoir during initial start-up and application run.
T10 Series
Horizontal Split Cover
General Purpose Design
Easy access to grid
Lowest Initial cost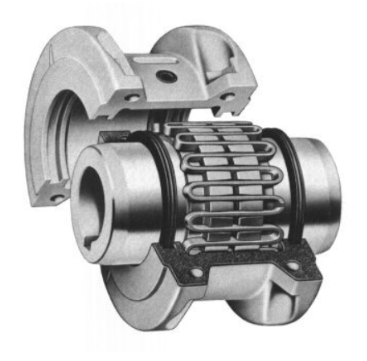 T20 Series
Vertical Split Cover
General Purpose Design
Ideal for Higher operating speeds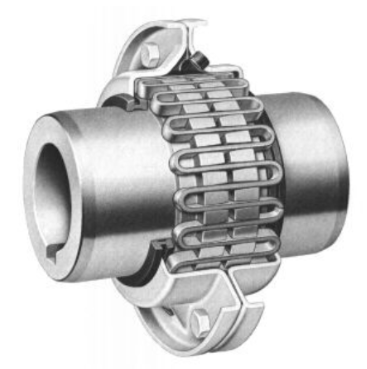 T31 Series
Full Spacer Design.

Suited for Pump Applications.

Drop Out spacer midsection allows space to service pump seals and bearings.
T35 Series
Half Spacer Design

Use when full length spacer is not required.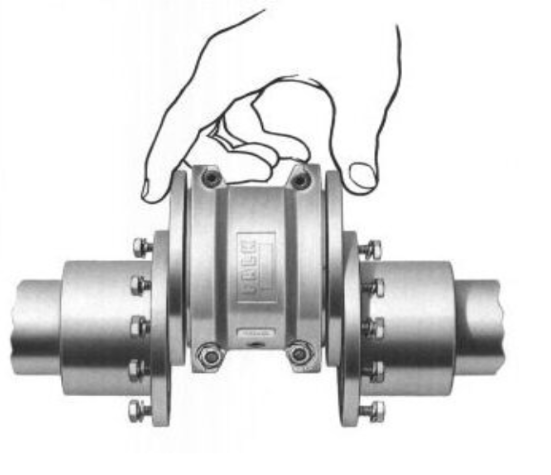 T50 Series
Used on Floating Shaft Assemblies for Long Distance between Shaft Ends.
Can also be used in place of single engagement gear couplings
T70 Series
High Speed Design
For speeds well beyond the range of the basic T10/T20 Coupling.
Features a One piece cover and balanced components.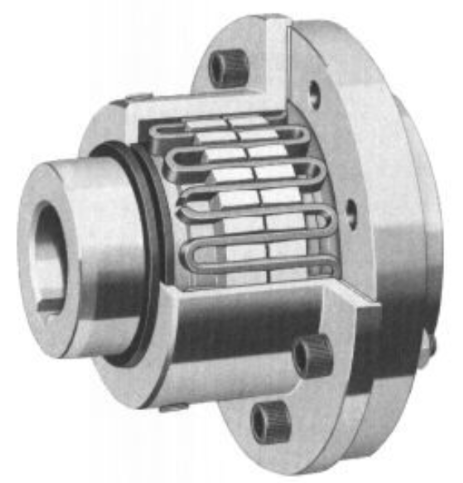 Sizes & Selection / Nomenclature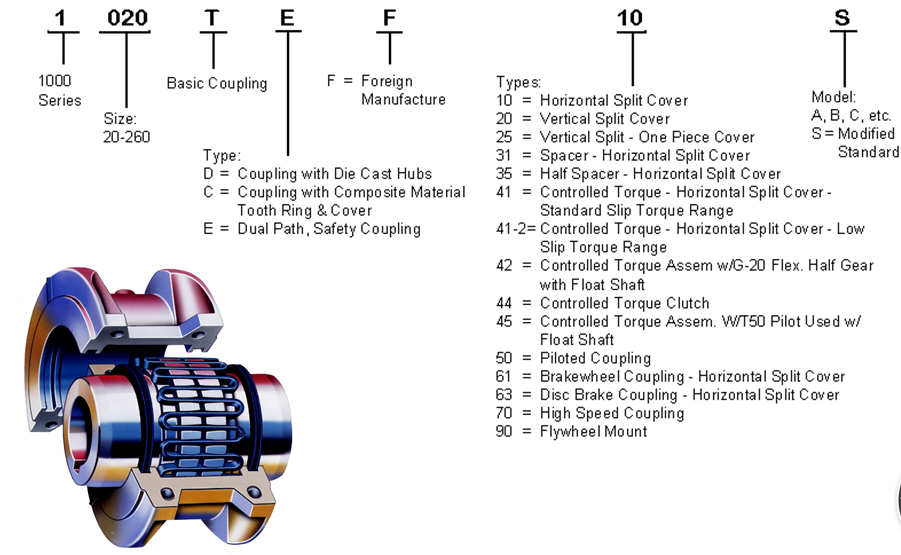 Standard Selection Method
The standard selection method can be used for most motor, turbine or engine-driven applications. The following information is required to select a flexible coupling:
Horsepower or torque
Running rpm
Application or type of equipment to be connected (motor to pump, gear drive to conveyor, etc
Shaft diameters
Shaft gaps
Physical space limitations
Special bore or finish information and type of fit
Applications
Cement
Petro-chemical and Refining
Pulp and Paper Mills
Steel
Aluminium
Power Utilities
Aggregate Processing
Lumber
For more details go through the catalog