Slider and Impact Beds
Basic information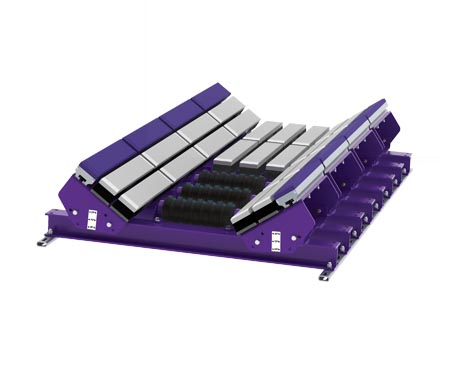 Flexco has the right solutions for your load zone – whether it's low-impact applications like sand and gravel or high-impact applications like coal-fired power plants, coal prep plants, and load-out facilities. Flexco has engineered superior belt protection and unmatched serviceability in all of our slider beds and impact beds. Many of the beds feature universal components that result in an effective, yet affordable, solution. These beds can be used together, along with our skirting systems, for a complete load-zone solution.
Design attributes and advantage
Flexco series of beds have a unique feature each bed is adjustable for20°, 35°, and 45° trough settings.
EZ Series beds feature trough wings that are adjustable, they lay flat during installation, providing more clearance.
Full UHMW slider bars included on the outside bar to provide proper sealing and long life.
Unique Impact Bar Supports protect the impact bars from damage, extending service life. An Anti-Migratory Tab on each support secures the bar and prevents it from sliding in the direction of belt travel.
Slider beds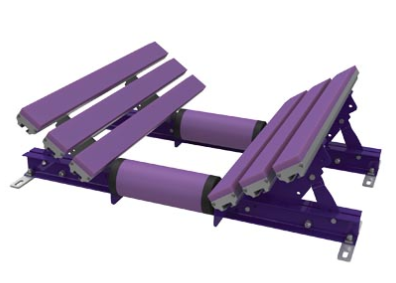 EZSB-C
CEMA D construction
Designed for containment in the load zone but not intended for impact zones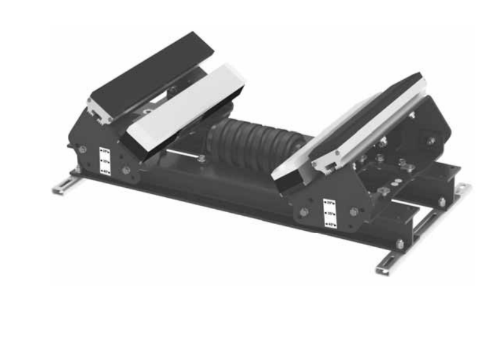 MSB- Modular slider beds with impact roller
Modular design accommodates any length of load zone
With removal of few bolts, the wings and center sections slide out for service
All bars feature 1″ UHMW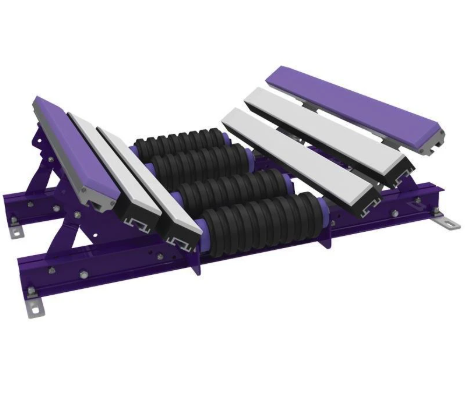 EZSB-1 Slider bed with impact roller
Outermost trough bar features 1" (25mm) solid UHMW slider bar to provide longer wear
life and consistent load zone sealing where impact is not present.
Provided with adjustable ider set with impact roller
Impact beds
It's structure not bar. It absorbs more impact to save your belt. It's exclusive velocity reduction technology provides two levels of impact relief.
Level 1– Impact bars first absorb impact energy Unique Impact Bar Supports on all DRX Impact Beds allow the impact bars to function properly – expanding and absorbing more impact energy.
Level 2– On impact beds, Isolation Mounts provide a second level of reaction force reduction, absorbing additional impact energy and minimizing transmission back to the belt. The DRX3000 Dynamic has Impact Energy Absorbers to disperse an immense amount of impact, even in extremely severe applications.
O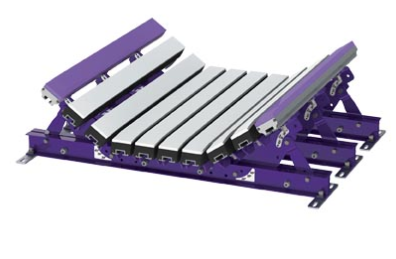 DRX 200
Rated for impacts upto 25 Kg-m
Velocity reduction technology provides many points of protection.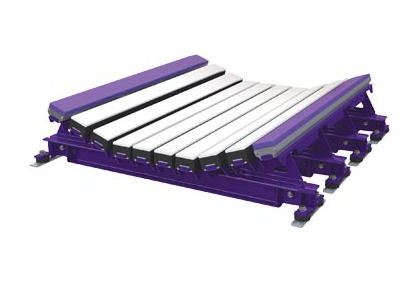 DRX 1500
Rated for impacts upto 200 Kg-m
Rated for belt speed upto 5 m/s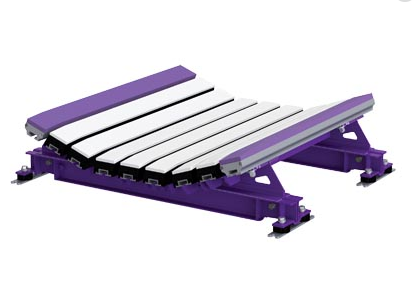 DRX 750
Rated for impacts upto 100 Kg-m
Alternate trough angle or picking angle available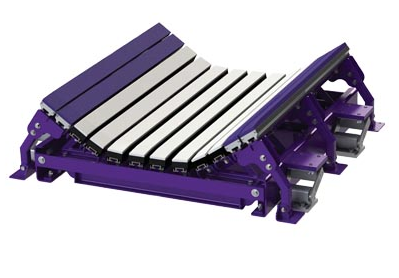 DRX 3000 dynamic bed
For extreme impact applications
Rated for belt speed upto 5 m/s
Impact Energy Absorbers compress up to 3″ (75mm) to absorb extreme impact energy to minimize damaging forces and protect the belt
Selection
For selection of most appropriate sliding bar please follow below procedure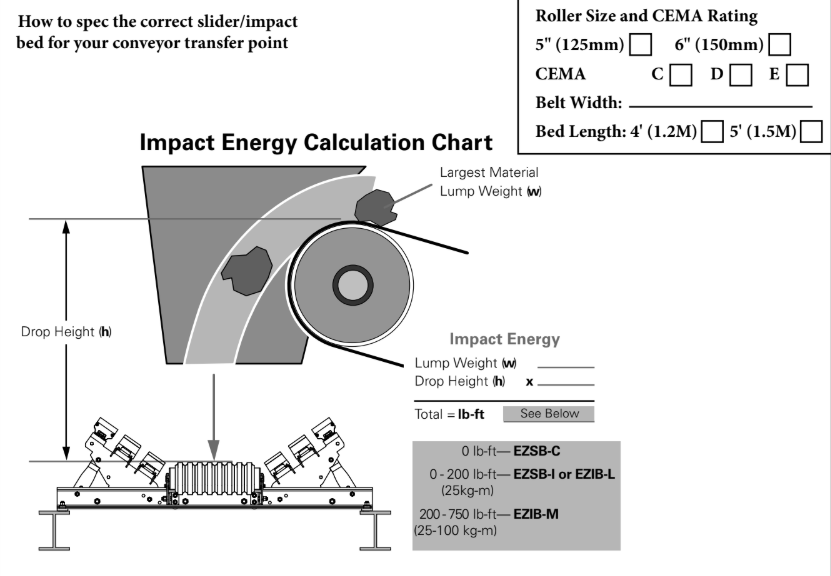 For selection of impact bed please follow below procedure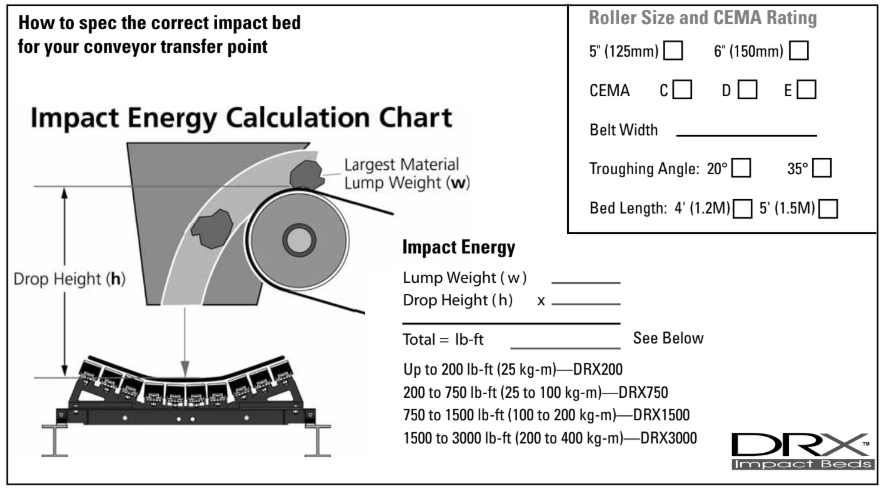 Installation
Applications
Coal and mining
Raw material handling plants
Steel
Technical catalog