Belt Cleaners & Accessories
About belt cleaners
Belt cleaners are an integral part of your belt conveyor system because of their ability to remove carryback from your belt. Carryback is a leading issue on many conveyors, requiring frequent clean-up while wearing our conveyor components prematurely and causing other conveying problems like belt mistracking. Reducing carryback can improve worker safety, increase operating efficiency, and enhance productivity.
Basic information
Belt cleaners are primarily divided into two parts precleaner or primary belt cleaner and secondary belt cleaner.

Precleaners are belt cleaners that are designed to scrape material off the conveyor belt.
Precleaners are mounted to the head pulley, below the material flow.
They are ideal for removing large pieces of material – typically about 60-70 percent of initial carryback.

Secondary cleaners are belt cleaners that are built to scrape materials left on the belt beyond the head pulley.
Secondary cleaners are located just past where the belt leave the head pulley, and anywhere else down the beltline.
It increases cleaning efficiency to more than 90 percent.
Design attributes and advantages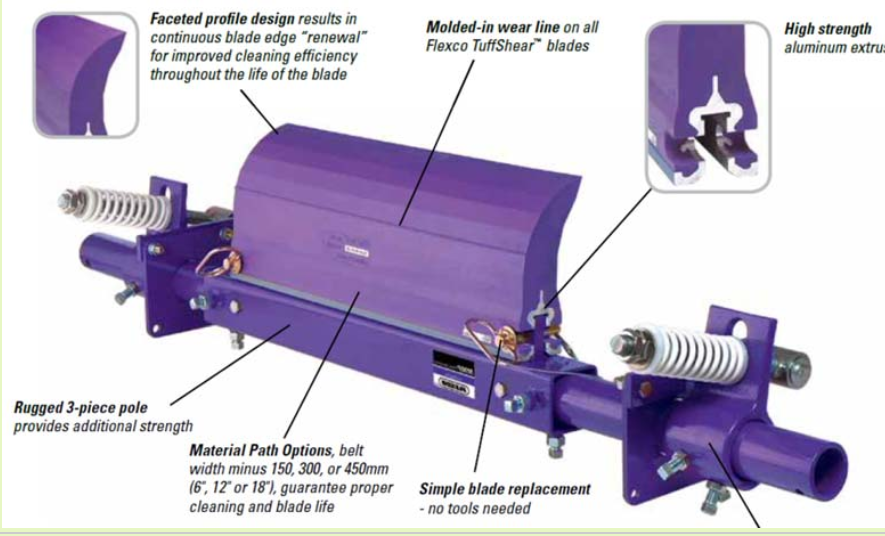 Flexco has a unique, patented, faceted blade profile. These blades continually renew their edges creating more efficient cleaning. Heavy-duty spring tensioning systems is an important part of the cleaning system. These tensioners enable easy visual inspection and maintain proper tension. Larger diameter poles are designed to resist powerful twisting forces caused by continuous belt motion.
Types
Precleaner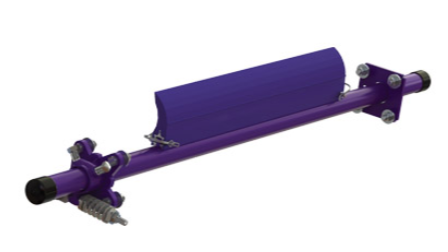 EZP-LS "Limited space" precleaner
Compact design with shorter pole length
Standard duty, solid blade design
Visual tension check
Minimal maintenance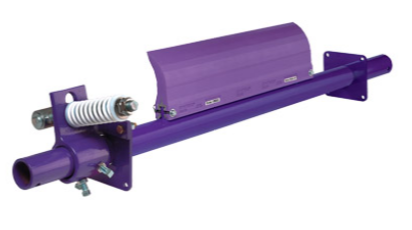 MSP standard mine-duty precleaner
Standard mine duty with 73 mm diameter rugged pole design
Compatible with reversing belts and mechanical fasteners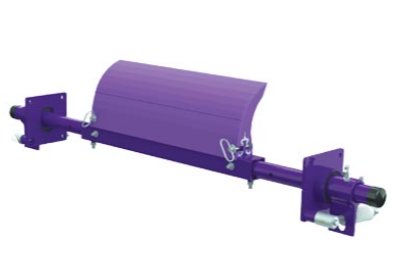 MHP heavy duty precleaner
Heavy duty, 3 piece design pole with rugged, duel tensioners
Abrasion resistant, XL solid polyurethane MegaShearTM blade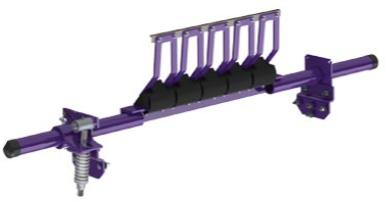 HV2 precleaner
Tungsten carbide tip provides superior cleaning efficiency
Adjustable cushions allows for improved pulley conformance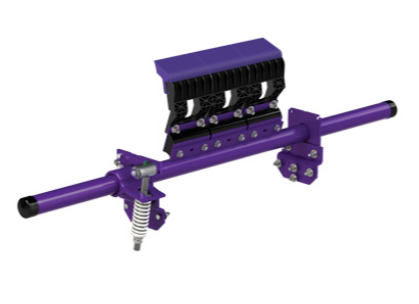 H-type HXF2 precleaner
Suitable as a stand-alone cleaner in standard and medium-duty applications
Available with polyurathane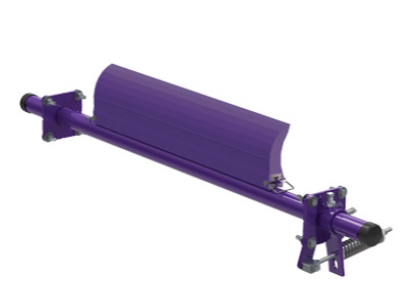 EZP1
Standard duty with 60 mm diameter pole
Requires just 100 mm of horizontal clearance
Visual tension check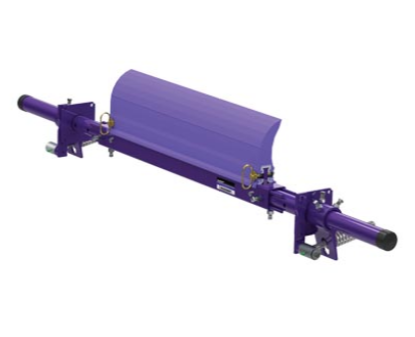 MMP medium mine duty precleaner
Heavy duty, 3 piece design pole with dual tensioner
Medium duty mining precleaner with Tuffshear blade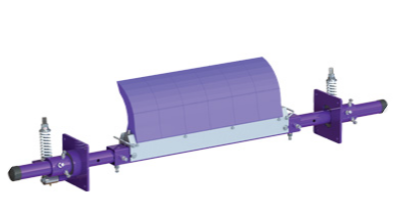 MHCP heavy-duty cartridge precleaner
One of the most rugged precleaner available
Telescoping 3 piece pole that resists blowing/twisting
Quick-change SuperShearTM blade cartridge for fast, easy maintenance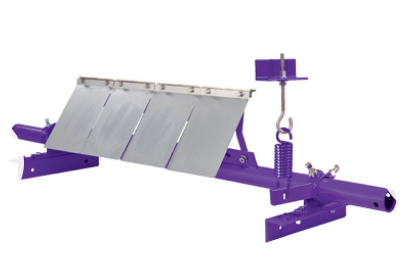 H-type high temperature HV precleaner
Tungsten carbide tip provides superior cleaning efficiency
Segmented blades work independently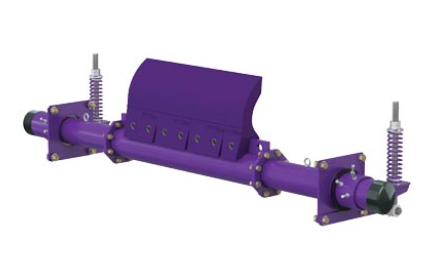 MXP extreme duty precleaner
Flexco's largest, most rugged precleaner takes on the harshest mining applications
Robust 7″ diameter pole ends telescope into 8″ center pole and bolt in place
Secondary cleaner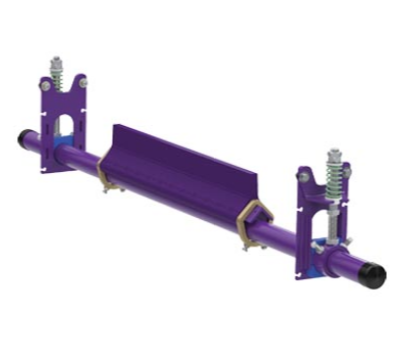 Y type secondary cleaner- polyurethane
Segmented tips easily serviced utilizing a removable cartridge
Spring tensioned to deliver optimal cleaning performance and blade life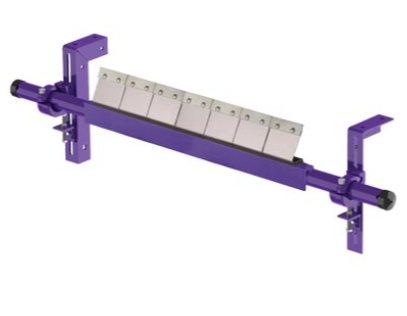 EZS2 secondary cleaner
Segmented tungsten carbide blades
Patented FormFlexTM cushions that maintain optimal belt contact
P type cartridge secondary cleaner
Service advantage cartridge feature allows for easy service and inspection
Bolt up tensioning system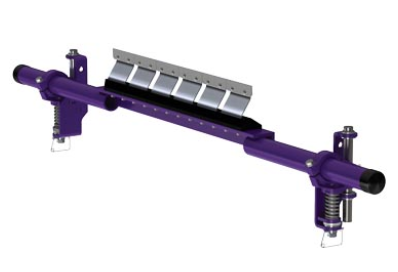 FMS medium duty secondary cleaner
Cleaning efficiency of segmented tungsten carbide blades
Compact MST spring tensioning system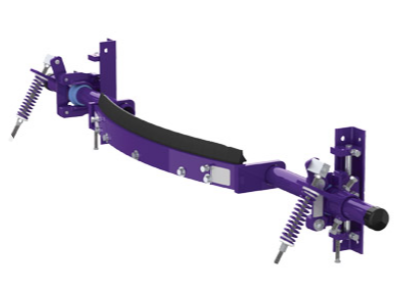 U type secondary cleaner
U-shaped blade and offset pole that intensify cleaning power
Blade tips that scrape off stubborn carryback, while rubber backers "squeegee" wet material
Best for cupped belts and belts with worn centers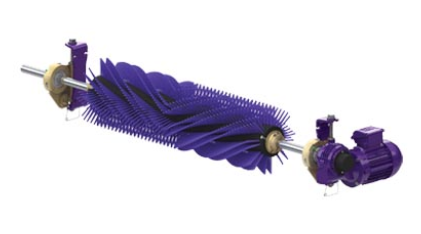 Motorised brush cleaner
Uniquely patterned bristles aid in reducing material buildup and clogging
Adjustable tensioners allow easy brush-to-belt adjustment as the bristles wear
Spins opposite the belt direction for optimal cleaning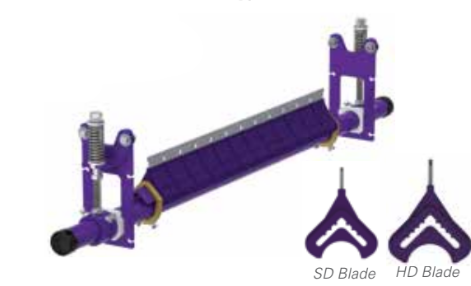 Y type secondary cleaner tungsten carbide
Segmented tungsten carbide blades compatible with mechanical fastener
applications are easily serviced utilizing a removable cartridge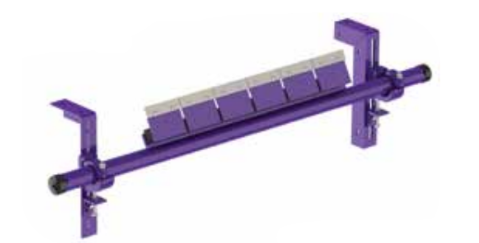 P type secondary cleaner
Available with C-Tips for mechanical fastener applications or
V-Tips for vulcanized applications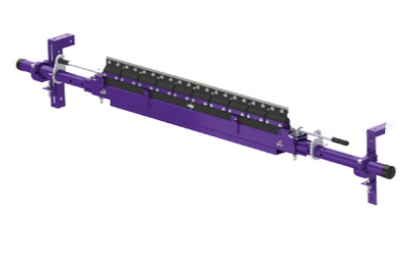 R type reversing secondary cleaner
Two way cushions that accommodate reversing belt
Bolt up tensioning system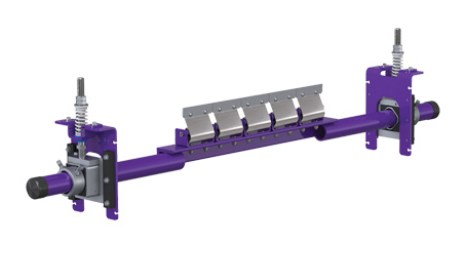 MHS heavy duty secondary cleaner
Patented PowerFlexTM cushions maintain optimal belt contact
Tensioners and cushion create 4 points of relief, making the cleaner fastener-friendly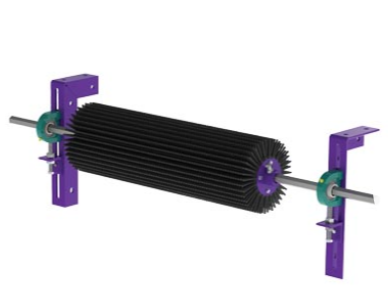 Chevron secondary cleaner
For raised top, chevron, or grooved belts
Hundreds of rubber fingers that flick off carryback
Free-rotating design that works only when the belt runs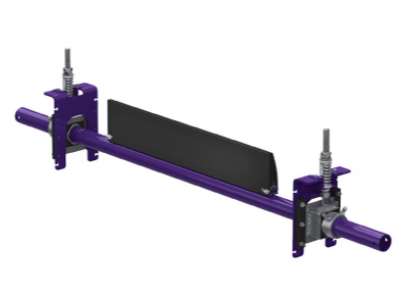 MDWS drywipe secondary cleaner
Removes excess water to ensure a dry return trip down the belt line
Ideal for systems using a water spray pole
Plows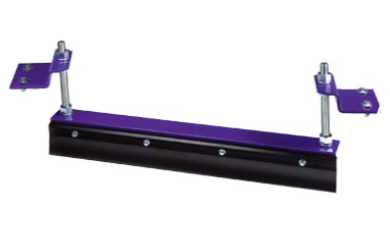 RDP1 diagonal plow
Discharges debris to one side of belt
Unique angled blade that creates effective "spiral" action
Fixed position eliminates bouncing and vibration problems
Appropriate for use at any point along inside of return belt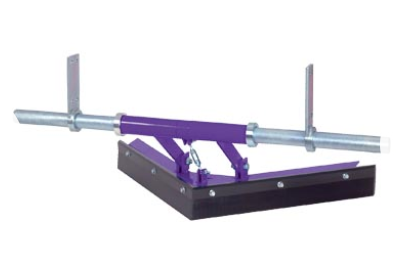 V plow
Simultaneously discharges debris to both sides of belt
Angled blade design "spirals" away debris and water
Easy to install and maintain
Fits virtually any conveyor structure
Belt cleaner accessories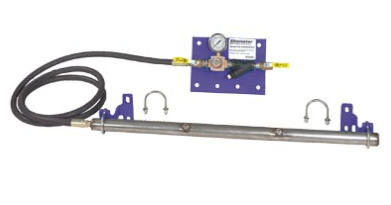 Water spray pole kit
Stainless steel pole with powder coated steel clamp brackets
For use with secondary cleaners for an exceptionally clean belt
Typical pressure setting is 40-60 psi (276-414 kPa)
Wash box
Fully enclosed to clean belt and then contain the waste wash water
Configurable cleaner mounting plate accepts all of Flexco's superior secondary belt cleaners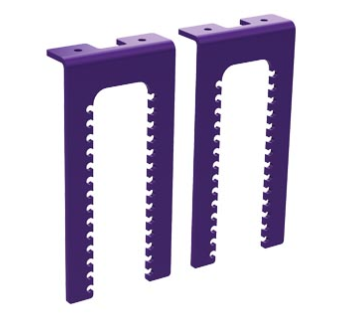 Optional mounting kit
For MHS or MDWS secondary cleaner installs requiring additional mounting versatility
Long mounting bracket kit also available for
installations that require extra length legs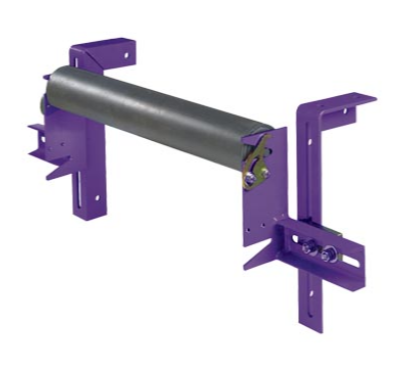 Stabilizing rollers
For use in applications with belt cup or belt flap
By preventing these issues secondary cleaner performance and blade/tip life is enhanced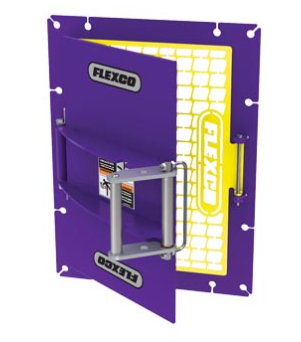 Inspection door
Lockable design
Dust-tight seal
Available with or without screen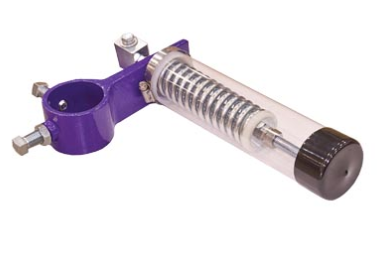 Spring tensioner accessories
Spring Covers protect spring and threaded rod from contamination and material buildup
Tensioner Lock prevents unauthorized cleaner retensioning
Selection
For the selection of proper belt cleaner, the following information is needed
Belt width
Conveyor frame (structure) width
Head pulley diameter
For pre-cleaners – what is the belt's material path
Material conveyed (dry, wet, sticky, etc.)
Type of belt splice:
Mechanical – skived or unskived
Vulcanized
Temperature or other extreme environmental factors
Does the belt reverse
Applications
Cement industry
Mining industry
Steel plant
Material handeling plant
Technical catalog