Spherical Roller Bearings
High-Performance Spherical Roller Bearings: Meeting Today's Greater Demands
The SRB are popular because they can take very heavy loads and are self aligning. Their design allows them to take combined loads in both the radial and axial direction acting together.
Bearings type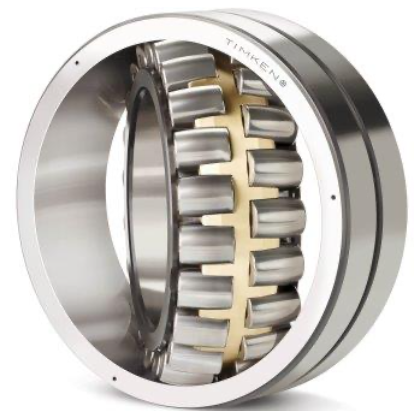 BRASS CAGE
EM/YM : Roller-riding one-piece brass cage
EMB/YMB : Land-riding one-piece brass cage
YMD : Land-riding two-piece brass cage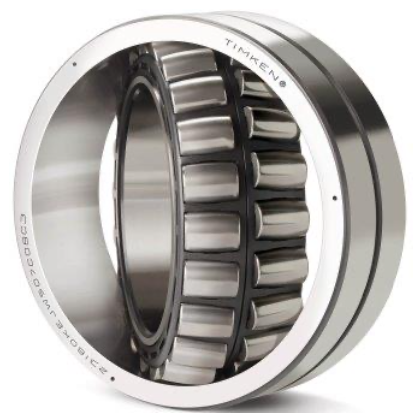 STEEL CAGE
EJ : Land-riding steel cage; one per row
YP : Steel pin-type cage
Timken EJ Cage Design Specifics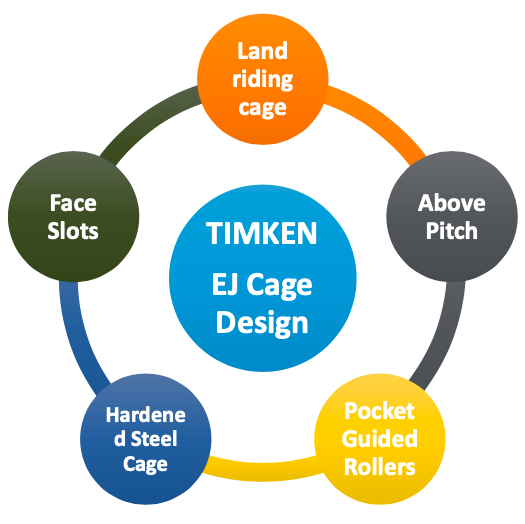 Cage is piloted on the inner ring land
Face of the cage goes above roller centerline
Roller guidance provided by corner of cage pockets & Center tabs provide roller retention (snap function) only
EJ Cages are Heat treated across the range with a nitriding process
Open face of the cage with slots
| Features | Advantages | Benefits |
| --- | --- | --- |
| Land Riding | Reduced Roller Loads | Longer Life |
| | No guide ring required | Cooler Operation |
| Above Pitch Cage Design | More robust cage structure | Longer Life |
| Face Slots | Improved Lubrication Flow | Cooler Operation |
| | Better contaminant purging | Longer Life |
| | Reduced Centrifugal Forces | Higher Speeds |
| Nitrided (Surface Hardened) | Improved Wear Resistance | Longer Life |
| | | Higher Speeds |
| Upgraded EJ Design | Longer roller & More Surface Area | Carry Higher Loads |
Low Operating Temperature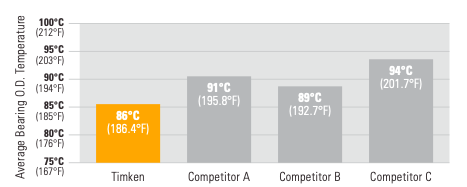 Lower operating temperatures increase bearing life by increasing lubricant life. A 5° C decrease in operating temperature can translate to 9 percent longer bearing life. In tests, Timken spherical roller bearings ran at consistently lower temperatures than same-size competitive bearings.
Nomenclature