Rollon by Timken
About Rollon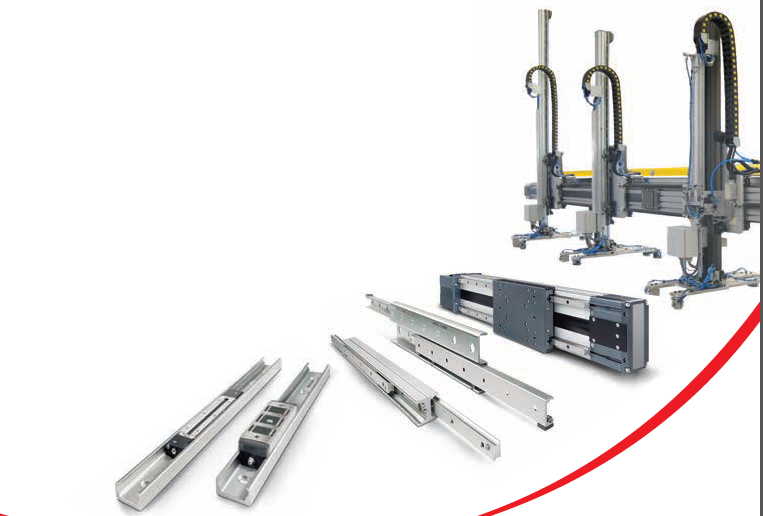 Founded in 1975, Rollon is a global provider of solutions for applications of linear motion. Rollon designs, produces and markets a complete range for linear motion which reaches every customer, composed by: linear guides, telescopic guides, linear actuators and systems for automation. Rollon solutions find applications in various industrial sectors, like industrial machines, robotics, packaging, logistics or railway, and they attentively accompany the lives of millions of people throughout the world. Rollon solutions are created using standard products which can be customized to meet the specific needs of each application, making them unique for each customer. Since 2010 Rollon Group has strengthened its world coverage with new branches in China, India and Japan, and offices in Russia, Brazil and United Kingdom, which join the Italian headquarters and the branches in Germany, France and the United States. With over 180 importers and main distributors, and an extensive network of local support, Rollon is today an international group that ensures local presence. The headquarters and plant in Vimercate covers a surface of 15.500 square meters and are equipped for the internal production of the different solutions designed. In 2018 Rollon has opened a new production facility of 5.500 sq.m. in Arcore, dedicated to the Actuator and Actuator System product lines. In addition to the central facilities, other manufacturing sites in various countries deal with cutting, assembly and finishing in order to comply with local requests with short lead times.
Types of Rollon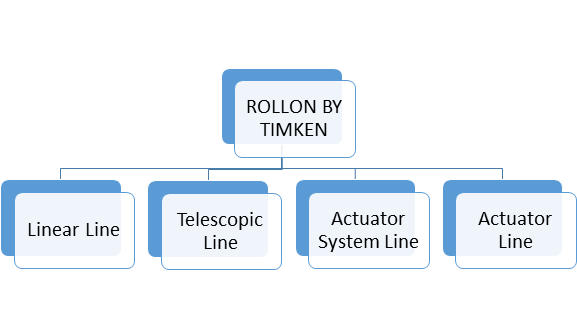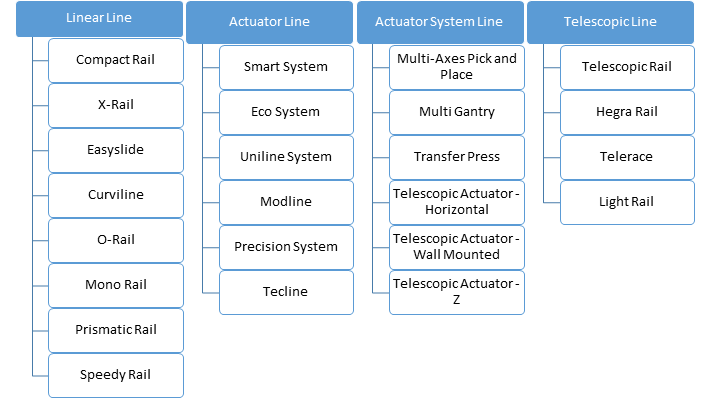 Linear Line
Linear and curved guides with ball and roller bearings, with hardened raceways, high load capacities, self-alignment and capable of working in dirty environments.
Key Features
Uniquely quiet with ground raceways
High dynamics due to roller bearing
Long life thanks to hardened raceways
Optimal reliability in dirty environments
Self-aligning system
Application
Aerospace
Railway
Medical
Industrial machinery
Packaging
Automation
Logistics
Telescopic Line
Linear and curved guides with ball and roller bearings, with hardened raceways, high load capacities, and low bending, resistant to shocks and vibrations. For partial, total or extended extraction up to 200% of the length of the guide.
Key Features
Long life thanks to hardened raceways
High loads up to 3.800 Kg. per pair of guides
Extractions up to 150%
Safe solutions with locking and damping systems
Suitable for automation with rack and pinion synchronization available
Low deflection due to sturdy profiles
Wide range of anticorrosion surface treatments
Application
Railway
Automotive
Aerospace
Food & Beverage
Packaging
Logistics
Industrial machinery
Actuator Line
Linear actuators with different guide configurations and drives, available with belt, screw or rack and pinion drives according to different needs in terms of precision and speed. Guides with bearings or ball recirculating systems for different load capacities and critical environments.
Key Features
High working cycles
High protection for dirty environments
Available with fixed carriage and movable profile for Z axis solutions
High dynamics
Anti-corrosion version available with stainless steel components
High repeatability accuracy: ±0,05 mm
Application
Automation
Production and assembly lines
Packaging
Food & Beverage
Actuator System Line
Integrated actuators for industrial automation, they find applications in numerous industrial sectors: from machinery servo systems to high precision assembly systems, packaging lines and high speed production lines. It has evolved from Actuator Line series in order to meet the most demanding needs of our customers.
Key Features
Potentially infinite strokes due to join table versions with self-centering inserts
Simplified mounting and alignment due to a system of steel crosspieces and feet with two different adjustment systems
Protection for every work environment with three different options
Easily integrated with any type of robot thanks to a complete range of 7 different sizes
New technology with high rigidity extruded aluminum profiles and connecting crosspieces