Needle Roller Bearing
A needle roller bearing is a special type of roller bearing which uses long, thin cylindrical rollers resembling needles. Ordinary roller bearings' rollers are only slightly longer than their diameter, but needle bearings typically have rollers that are at least four times longer than their diameter. Like all bearings, they are used to reduce the friction of a rotating surface. Needle bearings have a greater surface area in contact with the races, so they can support a greater load. They are also thinner, so they require less clearance between the axle and the surrounding structure.
Standard applications
Needle bearings are heavily used in automobile components such as rocker arm pivots, universal joint, pumps, compressors, and transmissions.
Features
Low torque
Wear resistance
Durability
Support higher load
Higher reliability
Alleviates misalignment
Reduce Noise
Long service life
High rigidity
Longer life in oil with foreign materials
Needle Roller Bearing Series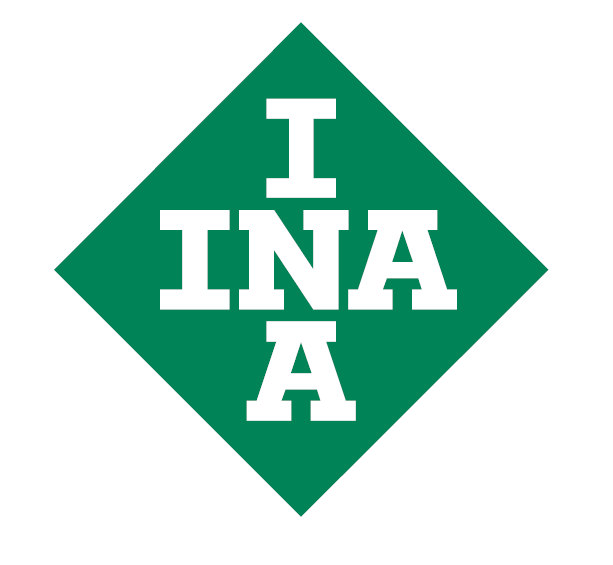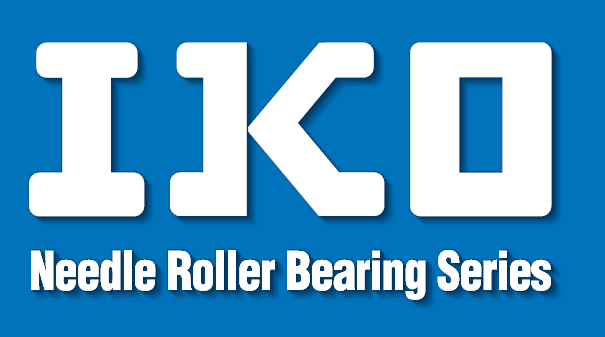 IKO Needle Roller Bearing Nomenclature
"Dimension series + Bore diameter number"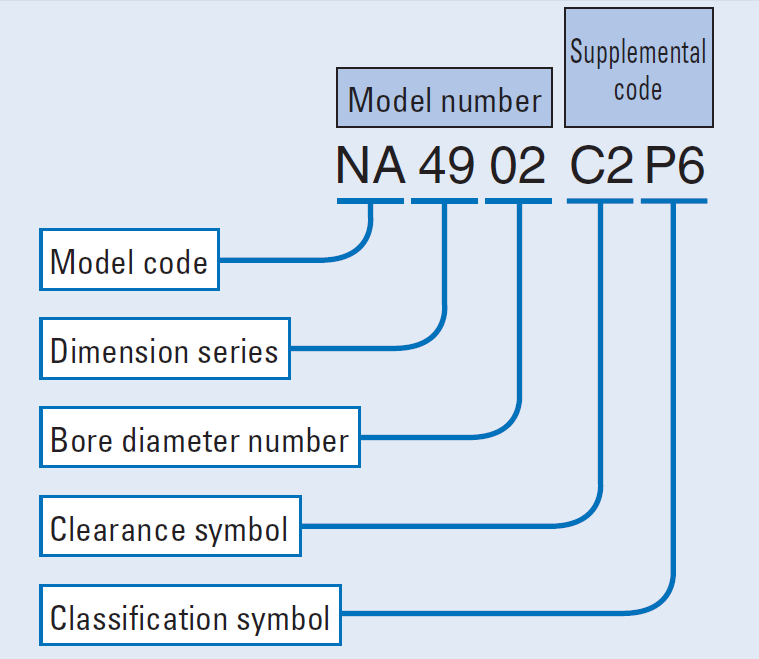 "Bore diameter or roller set bore diameter + Outside diameter or roller set outside diameter + width"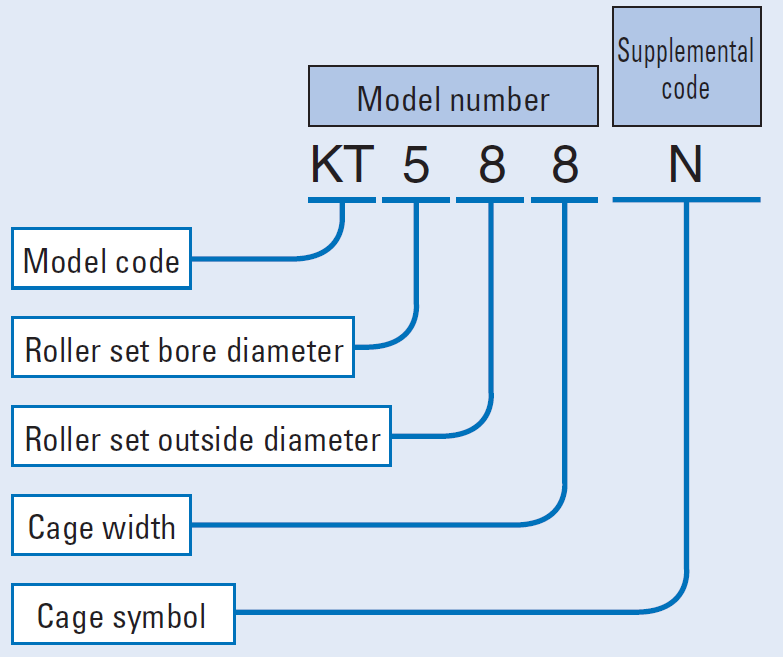 "Bore diameter or roller set bore diameter + width"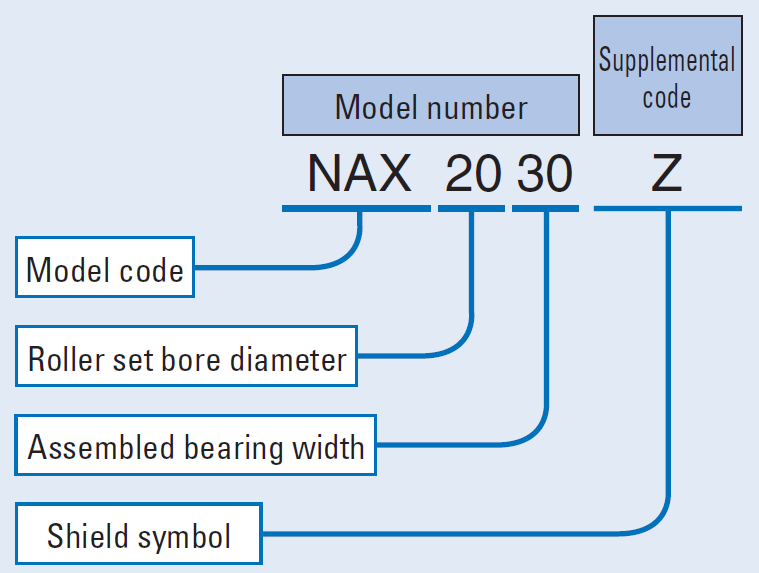 "Basic diameter"
INA Needle Roller Bearing Nomenclature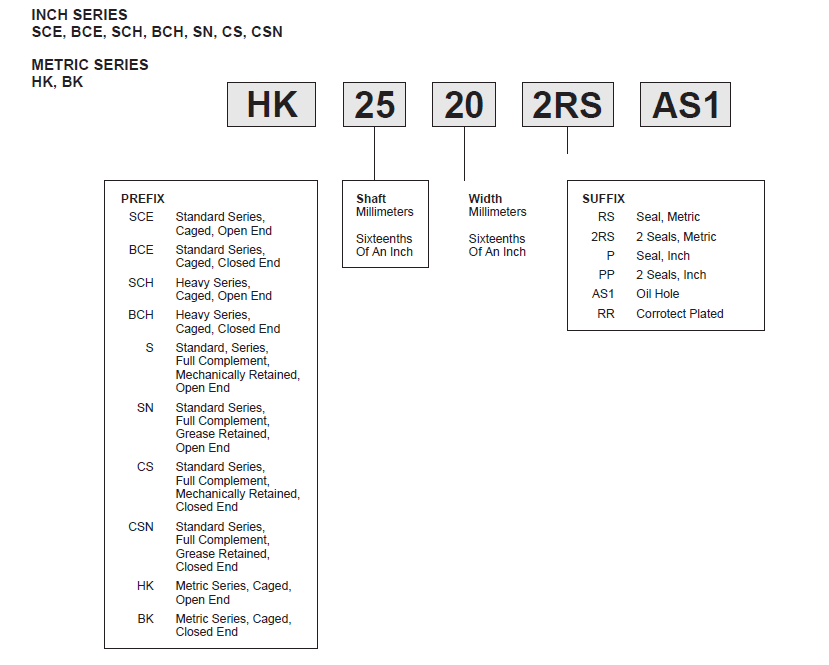 Note: More information for IKO
Note: More information for INA