Ball Bearings
About Deep Groove Ball Bearings
Timken® 6000 Series ball bearings offer a world-class combination of high-performance features in a high-volume value package. The high-performance design features super-finished raceways and tightly controlled geometries which produce a quiet operation, approaching machine tool standards.
Basic Info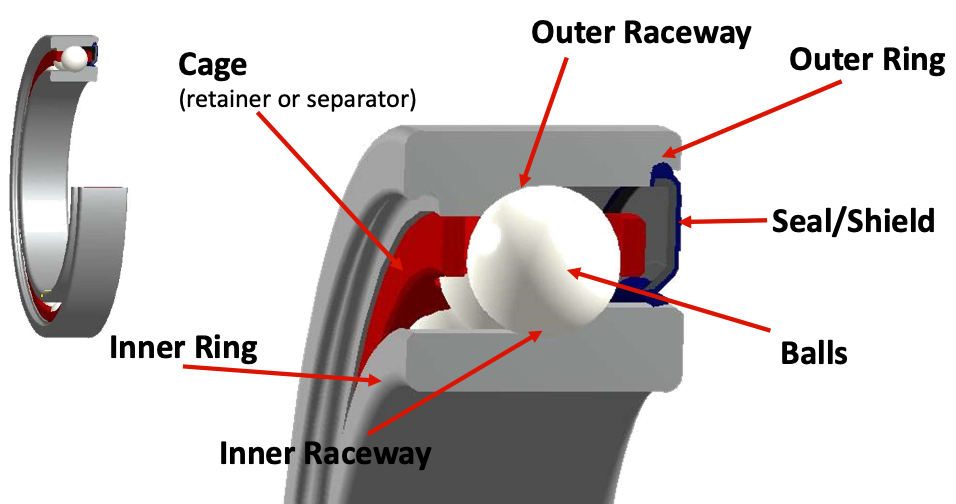 Design Features & Advantages
– Value package – Outstanding performance at a world-competitive, high-volume price.
– Super-finished raceways – Even surfaces reduce friction leading to cooler, quieter running and longer life.
– Operating Speed – Combination of surface finish and tight tolerances permits operating speeds typical to Automotive applications.
– Quiet running – Significant noise and vibration reduction over competitive bearings.
– Competitive load capacity – Design satisfies all market load requirements.
– Total quality – Automated in-process gauging of all components backed by complete final inspection assures a quality product.
– Advanced manufacturing – World-class technology supported by maximum automation maintains high precision at very high volumes.
Range of Sizes & Nomenclature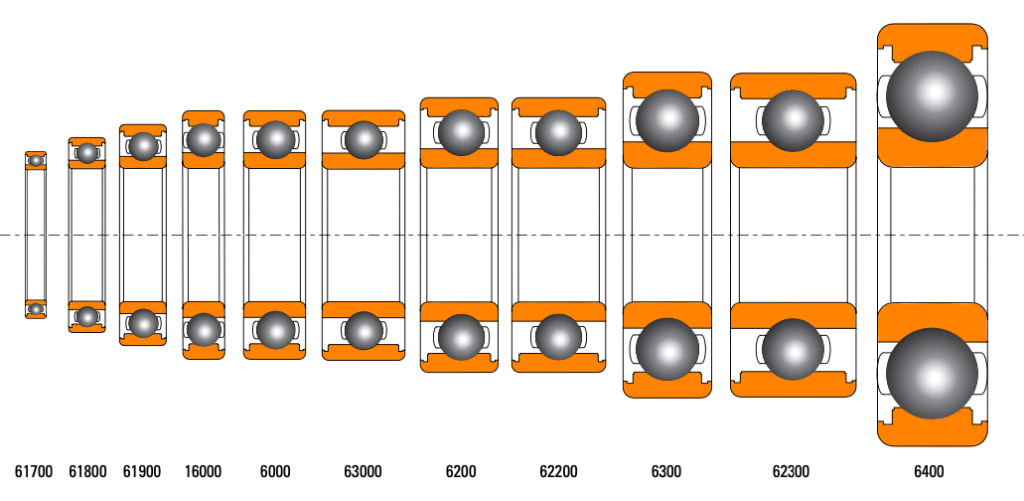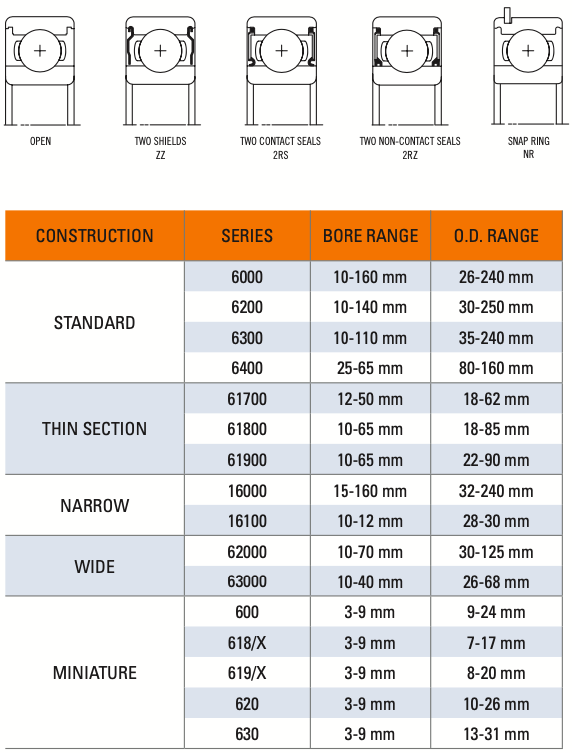 Standard Applications
Transmissions
Steering
Alternators
Starters
Compressors
Motors
Pumps
Pulleys
Propeller Shaft
PDF Catalog & Downloadable