Automatic Lubricators from Gruetzner
The benefits of Automatic Lubricators
Automatic lubrication systems dispense small, precise amounts of lubricant at short, regular intervals.

The amount of time and personnel required for large plants, and machines located in hazardous areas mean that manual lubrication is often dangerous, impractical, and expensive. Automatic lubrication systems as part of maintenance can resolve this issue.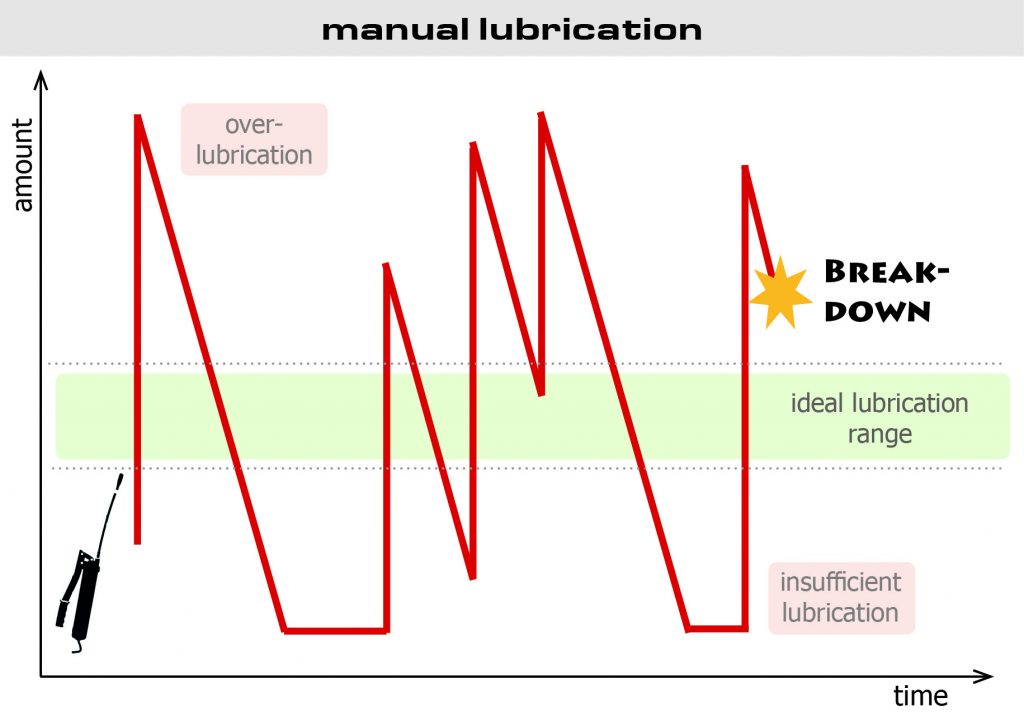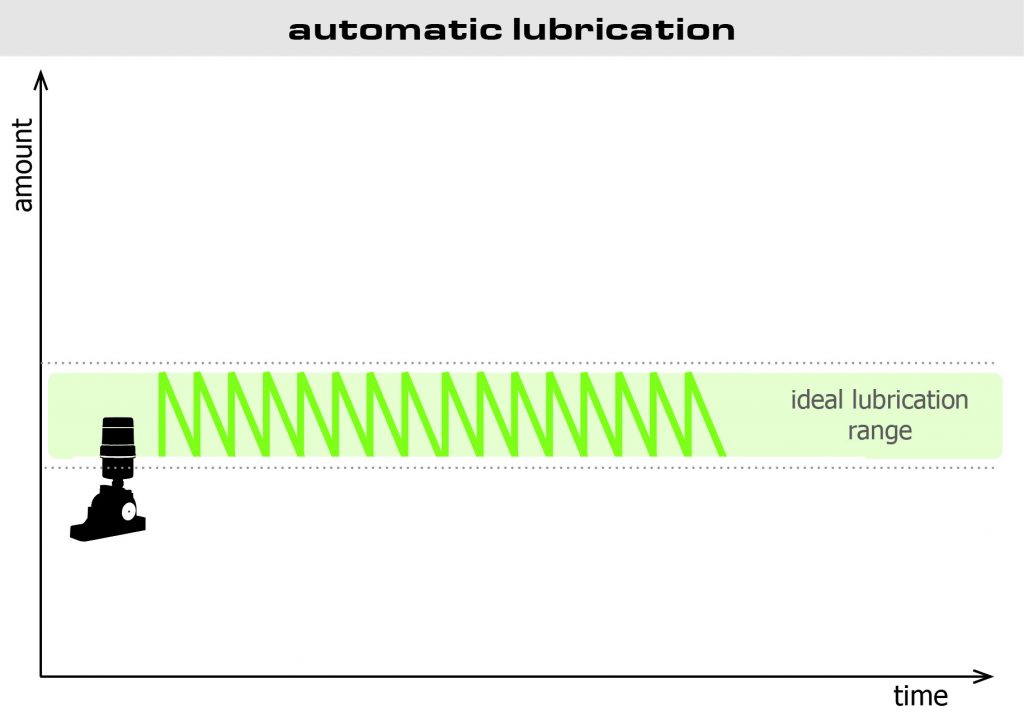 Automatic Lubrication…
…reduces your costs
■ saves time
■ fewer machine breakdowns due to decreased wear
■ lower lubricant consumption
■ increased service life of bearings
…protects the environment
■ needs-based lubricant dosage
■ low risk of impurities and contamination
…improves work safety
…enables monitoring and provides an overview
SOLOLUBE
Sololube is a reliable, easy-to-operate single-point lubricator with an electromechanical drive.
Its precise delivery system makes Sololube equally suitable for the automatic lubrication of roller and friction bearings, gear racks, open transmissions or chains.
LUB5
LUB5 is an electromechanical lubricant dispenser designed to supply single lubrication points with oil or grease. The
lubricant dispenser is intended for stand-alone operation as the energy supply is provided by an integrated battery pack.
LUB5 is designed for a variety of applications for single point lubrication.
LUBRICUS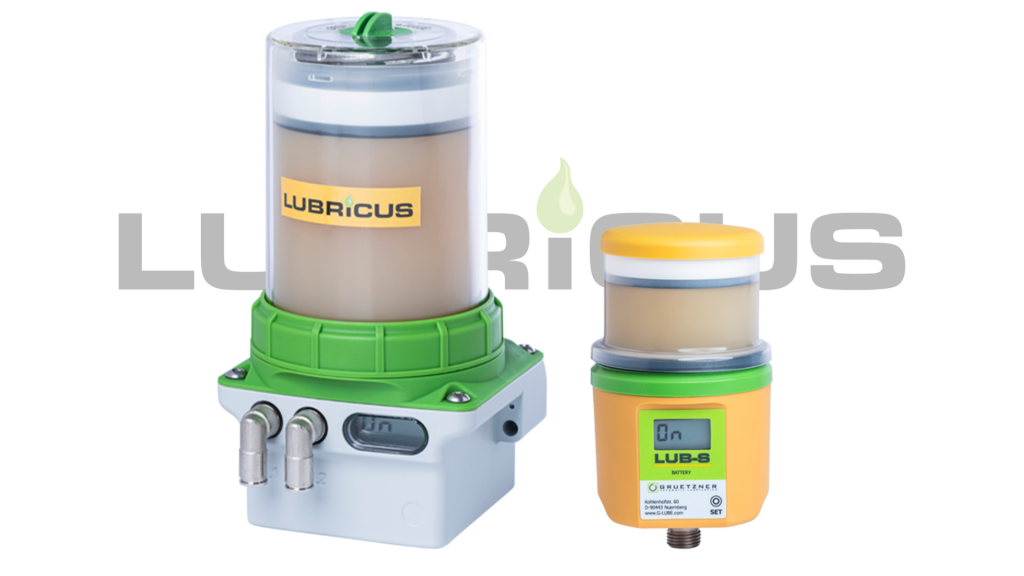 Lubricus lubrication system can supply up to 16 lubricating points – either autonomously in battery mode or via an external power supply.